Asian Games and Mid-Autumn Festival skins are coming, are you ready to order coupons?
2023-09-19 14:21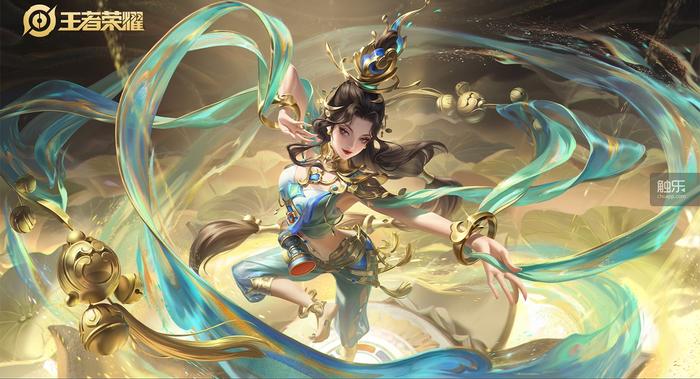 On the 20th, Honor of Kings will usher in a major update, officially opening the Asian Games version. The new version has really big changes, such as the increase in the price of battle passes, the end of the Haidu competition year, and the synchronization of the season skins online. In addition to the new season, of course there are two important festivals, National Day and Mid-Autumn Festival. There will also be related skins on the shelves. The S32 season was a disaster, but the S33 season has constant benefits, so there is no need to worry about activities.
Autumn prayer activities
First of all, after the new version is opened, Zhong Wuyan's Gathering Stars will be launched first. On the 21st, there will be an autumn prayer event. But the reward is not a skin, but an avatar frame. You only need to log in to the game to complete daily tasks. , deposit enough laurel coins to exchange for skin fragments, intimate props, limited-time voices, etc. During the Asian Games, sports-themed skins will return. Currently, Luban No. 7's table tennis player and Diao Chan's KPL skin Zhumengzhiyin have been finalized. The remaining styles are yet to be officially announced.
New members of Dunhuang series
In addition, the Mid-Autumn Festival event will be launched next week. It is said that the fourth Dunhuang skin will arrive. It belongs to Lu Bu's Legend of Thunder skin. Let's wait and see. Talking about the Dunhuang series, how do you plan to miss the good opportunity to attract money? The old best-selling skins must return simultaneously. Diao Chan's encounter with Hu Xuan was deeply loved by players. It was well received when it was first released. This return will definitely increase sales. You must know that the Dunhuang series I have never returned to the game before, so for newbies, it is a good opportunity to get it, especially Diao Chan. If you miss it, you will spend more with coupons.
Saint Seiya Capricorn
Previously in King of Zero Distance, the official has announced that it will restart the Saint Seiya collaboration plan and start the second wave of designs. It is rumored on the Internet that Capricorn will be the first to attack. It belongs to Sun Shangxiang. The quality is limited. The shape is mainly blue sky, and the weapon fusion is similar to that of a goat. elements, I wonder if future series will also use blue tones, you can look forward to it. After the start of the new season, skins will be online frequently and become more lively than before. In addition to battle order skins, Zhang Liang's Ancient Sea Quest, there are also Asian Games skins, Mid-Autumn Festival's Lu Bu Dunhuang Legend, Miyamoto's plum blossom style World Championship skin, Yu Ji The dual-form glory collection skin, and Sun Shangxiang's Saint Seiya Capricorn, a series of skin bombs, will not offend players, but are you ready to point coupons?