Bali United players are sure Diego Assis will have a positive impact
2021-02-20 19:42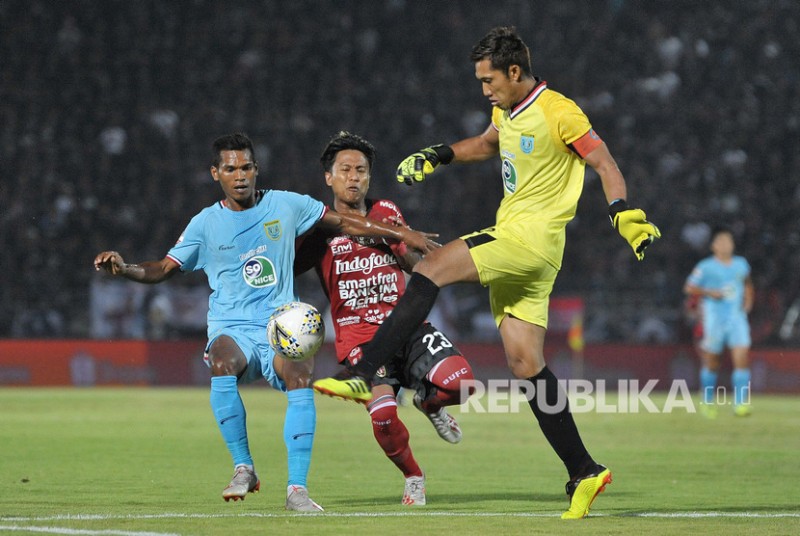 The meeting of these two players is expected to be a good asset for Bali United
JAKARTA - Bali United player Fahmi Al Ayyubi believes that the presence of a new attacking midfielder, Diego Assis, will have a positive impact on Tridatu's troops in navigating the Indonesian League 1 competition and the 2021 AFC Cup.

Diego became the motor of attack from midfield while Fahmi was the interpreter for the defense through his speed and goal penetration.

The meeting of these two players is expected to be a good asset for Bali United, especially Fahmi and Diego Assis who were once a team when they defended Persela Lamongan in 2018.

"Yes, I am also happy that Diego can join Bali United and can become a team again. He is a good player and a hard worker on the field. I also learned a lot from his experience as a football player," Fahmi said on the club's official website, Wednesday (10/2 ).

Serdadu Tridatu has started preparations for the AFC Cup and Indonesian League 1 since Monday. Diego Assis himself has been seen in the last two days of training with Serdadu Tridatu. A total of 19 players have joined the training session together.

The rest still haven't joined for various reasons. Especially for Brwa Nouri and Melvin Platje, they will not join in the next three months because they are on loan.

Meanwhile, when on the field, Fahmi often accompanies Diego to adapt to the island team more quickly, especially since the two of them already know their respective styles of play.

"Diego is a good person on and off the field. At Persela we played as a team and I know a typical Diego very well. Hopefully he can quickly adapt to the current Bali United team," he said.

Fahmi and other members of the Bali United squad will return to training together at Karya Manunggal Field, Sidakarya, Bali, with a closed system and implementing health protocols. Supporters are not allowed to attend in order to break the chain of transmission of COVID-19.


source: between