Barella is sure Italy will qualify for the next World Cup and he will still be an Inter Milan player
2022-12-10 08:23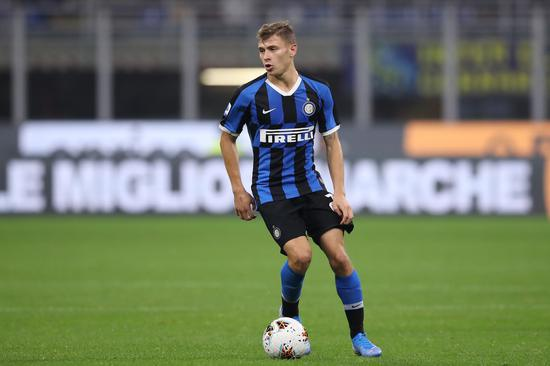 Recently, Barrera accepted an interview with Gazzetta dello Sport. He talked about Inter Milan's goal is still the league championship, teammates and the next World Cup and other topics.
Regarding the current standings, Barrera said that whoever is more balanced and makes fewer mistakes in this league will win the league. Napoli have made no mistakes so far, while Inter Milan has made many mistakes. However, they came together to solve this problem, all of them came together, and everyone could see the results.
When asked if they really had a famous internal meeting, Barella said he had a policy of not talking about what happened in the dressing room. Sometimes it goes well and requires everyone to open up. Blame yourself first and not others. This year's league is very strange and very long, because there is a World Cup in the middle, but their goal has not changed, that is to try to win the league championship.
For teammates Mkhitaryan, Charhanoglu and Brozovic, Barrera said that Brozovic is the best in the world in the midfielder position, and so is Casemiro, but the two have different methods. But their midfield configuration is very comprehensive, with many solutions. Mkhitaryan is the smartest player Barella has ever played with and can play in any position. Calhanoglu, on the other hand, has a comprehensive vision and can become a midfielder.
Barrera also said that Onana is an international goalkeeper with excellent foot skills, and is also very active and has personality.
Regarding whether Italy can be seen in the next World Cup and whether he is still an Inter Milan player, Barrera gave a positive answer. They first need to score in. He will still play as an Inter Milan player in 2026.