Belgium regretted being out, Martinez said after the game that this was his last game in charge of the national team
2022-12-02 12:47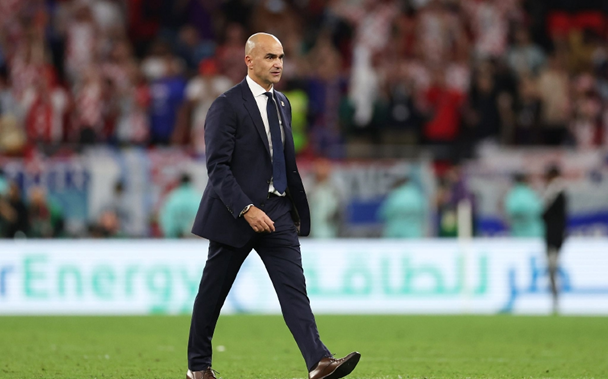 Belgium drew 0-0 with Croatia in the final round of Group F of the World Cup group stage . Belgium scored 1 win , 1 draw and 1 loss in three games , and ranked third in the group with four points. Unfortunately, they were out and lost 16 qualifications. Croatia finished second in the group.
In the 15th minute of the game, the referee awarded a penalty kick because Carrasco kicked Kramaric in the melee. However, after checking VAR , he found that the Croatian player was offside first and canceled the penalty kick. In the 60th minute, Carrasco's push was blocked, and Lukaku followed up and shot at the post. At the end of the whole game, both sides scored a goalless draw.
Belgium faced Canada, the weakest group in the first round of the group stage. Although it was quite difficult to win, it still won the start of this World Cup. In the second game, Belgium only needed three more points to secure a place in the knockout round, but they lost the game 0-2 . Therefore, the last round of the game can be said to be a battle of life and death. Belgium can only win if they want to advance, but Belgium cannot break the deadlock, fail to score, and bid farewell to the World Cup in Qatar.
Belgian coach Martinez announced his resignation after the game. He said that this was his last game in charge of the national team and he could no longer continue to serve. He also said goodbye to the players and staff. He was going to stop anyway, no matter what happened, even if they became world champions, because he had already made this decision before the World Cup.
Belgium under Martinez was the most golden years of the golden generation. Everyone hoped that they could win a major championship, but unexpectedly ended in this way, and the scandal of team infighting was also revealed.