Dressed up to receive the FWA Premier League Player of the Year trophy Harland: Will do my best to win two finals for Manchester City
2023-05-26 15:06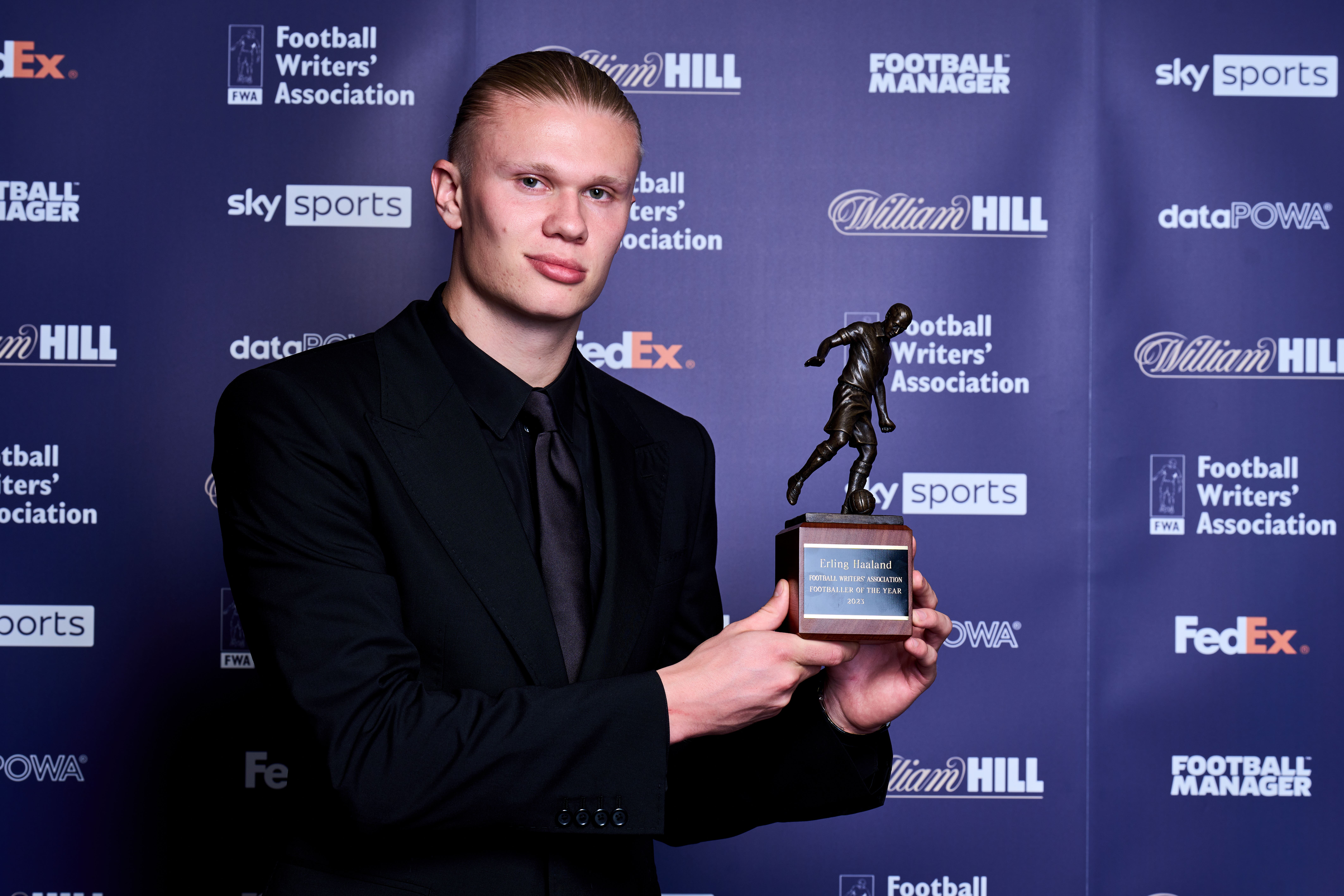 The 22-year-old Norwegian striker Erling Haaland, one of the world's top scorers who is currently playing for Manchester City in the Premier League, was selected as the FWA (England Press Association) Premier League player of the year . receive this honor.
This season is Haaland 's first Premier League season at Manchester City since leaving Bundesliga Dortmund last year. And Haaland also showed a super high level of performance in the Premier League leading all the Premier League shooters this season, scoring a total of 52 goals in 47 games in all events, including 36 goals and 2 goals in the Premier League. The astonishing score of 8 assists broke the single-season scoring record in Premier League history.
It is worth mentioning that this season's Premier League has not yet ended, which means that Haaland is expected to continue to expand the record in the final game to create the most goals scored in a single season in the Premier League.
In a total of about 800 members of the English Journalists Association, as many as 82% of the votes were cast for Harland, creating the highest vote rate since the establishment of the Premier League.
Haaland said frankly in his acceptance speech on the stage that winning the Premier League title for Manchester City this season is actually a relief for him. Because the team has won two consecutive championships before this, if it cannot defend the championship this season, it will be a bad thing for me.
He then thanked the 31-year-old Kevin de Bruyne, the vice-captain of Manchester City and the best midfielder in the world, and his teammates for every beautiful pass they gave him in every game, and shouted that he loved staying. At Manchester City, so this place makes him happy.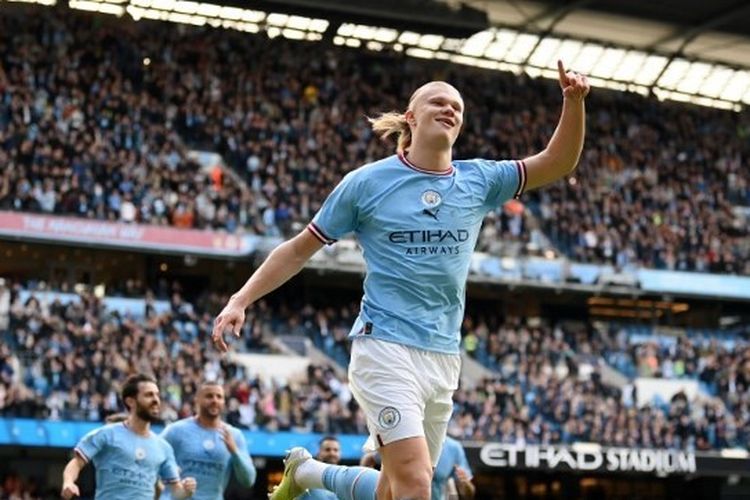 Haaland thinks he is playing for a top team like Manchester City, so there is no doubt that he has affirmed his performance this season. However, since Manchester City scored more than 100 goals last season, he only conservatively expected that he would score, but he never thought that he would achieve the most goals in Manchester City's first season.
In the end, the best striker in world football also emphasized that although he won the Premier League title this season, the season is not over yet, and there will be the final game of the Premier League and two finals to fight, and promised that Manchester City will continue to stay focused, Going all out to play the best level in the last 2 finals to win, making the triple crown the highest achievement of Manchester City this season.
According to Manchester City's schedule, they will visit Brentford in the final game of the Premier League this weekend, host Manchester United in the FA Cup final next Saturday, and play in the Champions League final on June 11. Zhong sits and competes with Inter Milan for the championship to end the season.