Football News | Morocco's Hakimi faces his birth country in World Cup
2022-12-06 15:32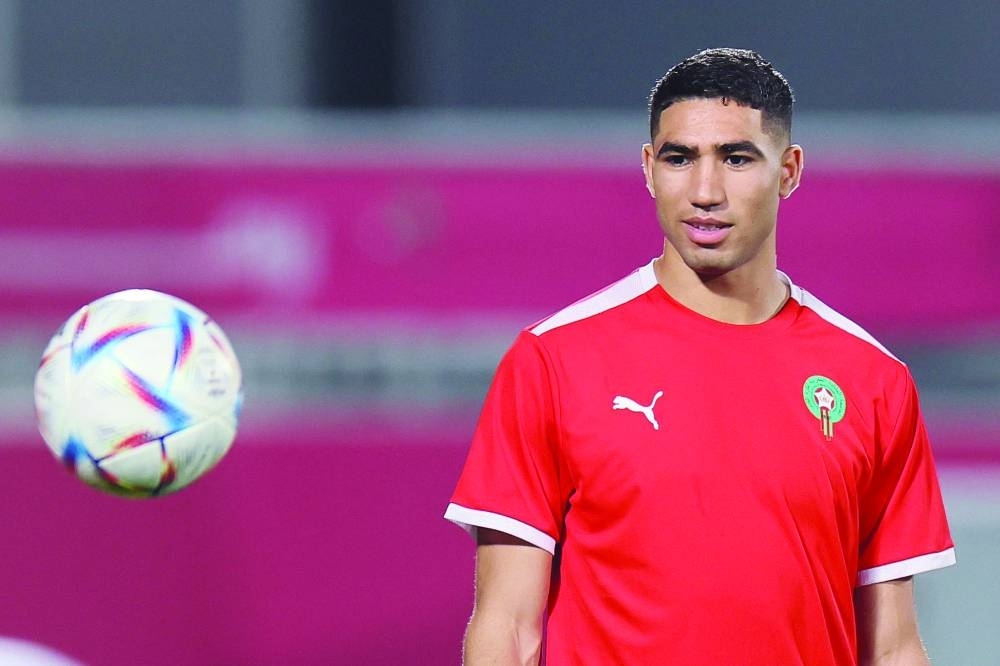 Ashraf Hakimi was born in Madrid but won't hesitate to plot Spain's downfall when he and his Morocco team-mates battle the 2010 World Cup winner on Tuesday.
The defender was one of North Africa's key players and his World Cup last- 16 tie against Spain in Qatar at the Education City Stadium in Al Rein gave them a chance to reach the World Cup quarter-finals for the first time.
Hakimi might even be on the opposite side, having been called up to Spain's youth squad as a teenager.
Hakimi was signed by Real Madrid at the age of seven, broke into the first team, went on loan to Borussia Dortmund, won Serie A with Inter Milan and now plays alongside Messi and Mbappe at Paris Saint-Germain .
This is not the first time he has played against Spain. Hakimi nearly beat them in Kaliningrad in 2018, scoring an injury-time equalizer in a 2-2 draw at the last World Cup in Russia .
winning mentality
Spain are the top five teams in the world and they always come to the World Cup to win. But Hakimi's coach also taught everyone to have a winning mentality; it doesn't matter who you play against. Hakimi will try to play his way and try to beat them .
"We are top of the group and I think we deserve a little respect. I think Spain know that and they must be a little scared of us. Why can't we surprise again? "
"It's unique, playing for your country. Especially now that we're making history. It's unbelievable to see how people live with us, that energy sends us so much and gives us the strength to carry on and look forward to doing Great thing," Hakimi added .