Former Premier League star Adebayor announced his retirement at the age of 39
2023-03-21 16:58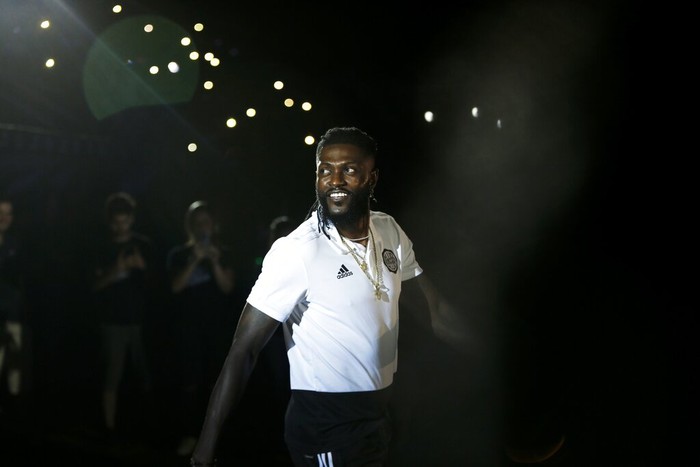 Former Premier League star Emmanuel Adebayor announced his retirement on Monday at the age of 39.
"My career has been an incredible journey from highs to lows," Adebayo wrote on social media. Afterwards, he thanked his fans and looked ahead: "Thanks to my fans for being with me all the way. I'm grateful for everything and excited for what's to come!"
club career
Emmanuel Adebayor was born in Lome, the capital of Togo, on February 26, 1984. He is one of the well-known centers in Africa in the first decade of the 21st century. When he was 24 years old, he was discovered by Metz and brought to France. After Metz was relegated in 2003, he switched to Monaco. In January 2006, Adebayor moved to the Premier League with a worth of 10 million euros. Since then, he has moved to Arsenal, Manchester City, Tottenham Hotspur, and Crystal Palace. During this period, he also played for Real Madrid on loan for half a season.
In January 2017, Adebayor left the Premier League and joined Istanbul Basaksehir freely. More than 2 years later, he bid farewell to the team due to the expiration of his contract, and then briefly played for Kayserispor, Olimpia and his country's Semassi.
national team career
Adebayor has played 65 times for the Togo national team, scoring a total of 26 goals and sending 4 assists. After the attack on the Togo team on January 8, 2010, Adebayor once decided to retire from the national team, but he announced his comeback in November of the following year.