Former Stoke City manager Michael O'Neill reportedly close to being reappointed as Northern Ireland national team head coach..
2022-12-07 15:03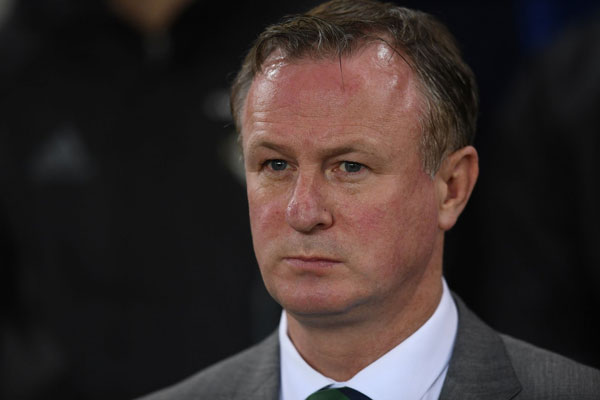 Authoritative British online media The Athletic brought exclusive news on Tuesday that former Stoke City manager Michael O'Neill has reached an agreement in principle to serve as the head coach of the Northern Ireland national team again.
According to the report, O'Neill has reached an agreement in principle with the Northern Ireland Football Association in advance, signing a five-year long-term contract which runs until 2028, and he will also be given the task of leading Northern Ireland to successfully compete with in the 2028 EUROs which the nation co-hosted alongside England, Scotland, Wales and Republic of Ireland.
The 53-year-old O'Neill had previously served as the head coach of Northern Ireland from 2011 to 2020, during which time he also led the team to the round of 16s knockout stage of the 2016 EUROs in France.
O'Neill served as the head coach of Stoke City in November 2019 concurrently, and resigned as the head coach of Northern Ireland in March 2020 to focus on his coaching duties with the Potters.
However, due to the perennial weakness of the EFL Championship club, and coupled with the fact that they struggled at the beginning of this season, as a result, O'Neill was sacked on August 25th.
The Northern Ireland national team previously announced that the former English head coach Ian Baraclough was sacked after suffering five defeats in the UEFA Nations League in September, and the position of head coach has been vacant since then.
With O'Neal almost certain to return to the national team, his first job will undoubtedly be to persuade the two legendary veteran players of the country, Jonny Evans and Steve Davis, to delay their decision to retire in order to take advantage of the their leadership to help Northern Ireland regain its glory.