Former Switzerland and Arsenal legendary international center-back Philippe Senderos suddenly removed from Sporting Director role of Servette on his birthday..
2023-02-14 16:06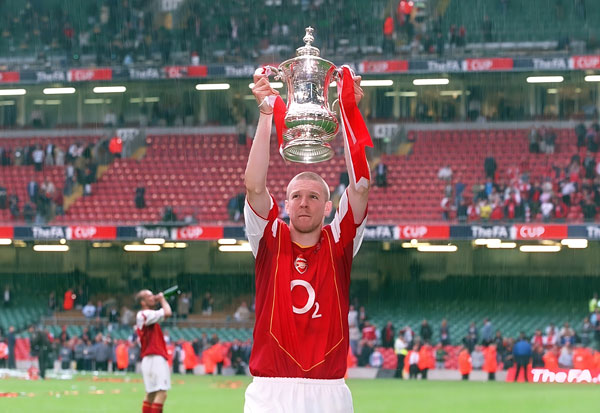 Servette suddenly announced on the official website on Tuesday afternoon, Asian time, that the club's former Sporting Director, legendary former Arsenal and Switzerland international center-back Philippe Senderos has been immediately relieved of all of his positions in the club.
Servette did not elaborate on the reasons why they are parting ways with Senderos in the official statement, only saying that the club will start looking for a suitable replacement to take over the position of Sporting Director vacated by Senderos.
After the news of Senderos' sudden dismissal came out, many Servette fans and his former Arsenal teammate Cesc Fabregas were stunned by the decision and flocked to the Gunners' former defensive stalwart's personal official Twitter and Instagram social media accounts to wish him well, and also called on Senderos not to be too sad.
And not only did Senderos not disclose his sadness, but he even wrote through his aforementioned two official personal accounts above that: "I started my professional football career in the Servette youth academy in 1990. I had already been an avid supporter of Servette even since the days when the club were still playing at Les Charmilles.
"It wasn't until 2002 that I was promoted and then in 2003 I got the opportunity to make my first-team debut for Les Grenats and then move to Arsenal."
"After my playing career was over, I had the opportunity to return to my hometown and return to my favourite club as Sporting Director. It was an extraordinary experience."
"In these three seasons, I have continued to develop more improvements projects for the youth academies as a pillar, as well as the strategies set by the Board of Directors and Club Owner, and continue to help the club develop various professionalization projects."
"The good results achieved by the youth academy, the rise of the U21s and their first place in the league, and the current second place of the first-team had all proved that the work that I have did for this club's pyramid model had borne fruit."
"The life of a club is made up of the cycles of a management team. My term has come to an end. I will leave the Board with a sense of accomplishment and the pride of remaining true to my values and beliefs. "
"Servette is an institution that will always be above all else, and my heart will always be with everyone of the Les Granets family."
"My heartfelt thanks goes to all the players, staff, fans and all the volunteers. Come on Servette!"
Subsequently, when everyone were still puzzling about Servette's decision, local Swiss media reported that the Swiss Super League club's sudden dismissal of Senderos was likely to have a significant relationship with the fact that there seems to be a huge reform at the club's management.
According to a news reported by the Swiss Times, in addition to Senderos, other high-level people in the club, including chairman Pascal Besnard, and Chief Executive Officer Ricardo Fuez also resigned all of a sudden not long ago. Even current head coach Alain Geiger, whose contract will not be renewed, will also leave the club after his contract expires at the end of the season.
The 38-year-old Senderos was born in Geneva, Switzerland on Valentine's Day on February 14, 1985. He is 1.9 meters tall and has dual citizenship of Switzerland and Spain. He played as a center back during his playing career. Senderos came through Servette youth academy before joining Arsenal in July 2003 for £3 million.
In the 7 years that he had played for the Premier League giants, Senderos played 117 times for the Gunners across all competitions and scored 4 goals. during which he won 1 FA Cup and 1 English Community Shield with the club, and also played for the Switzerland national team 57 times and scored 5 goals. After retiring in December 2019, he was immediately appointed as Servette's Sporting Director and has been at the club until he has left the club now.