Frank: Brentford not ruling out selling Ivan Toney in January if price is right
2023-09-19 14:29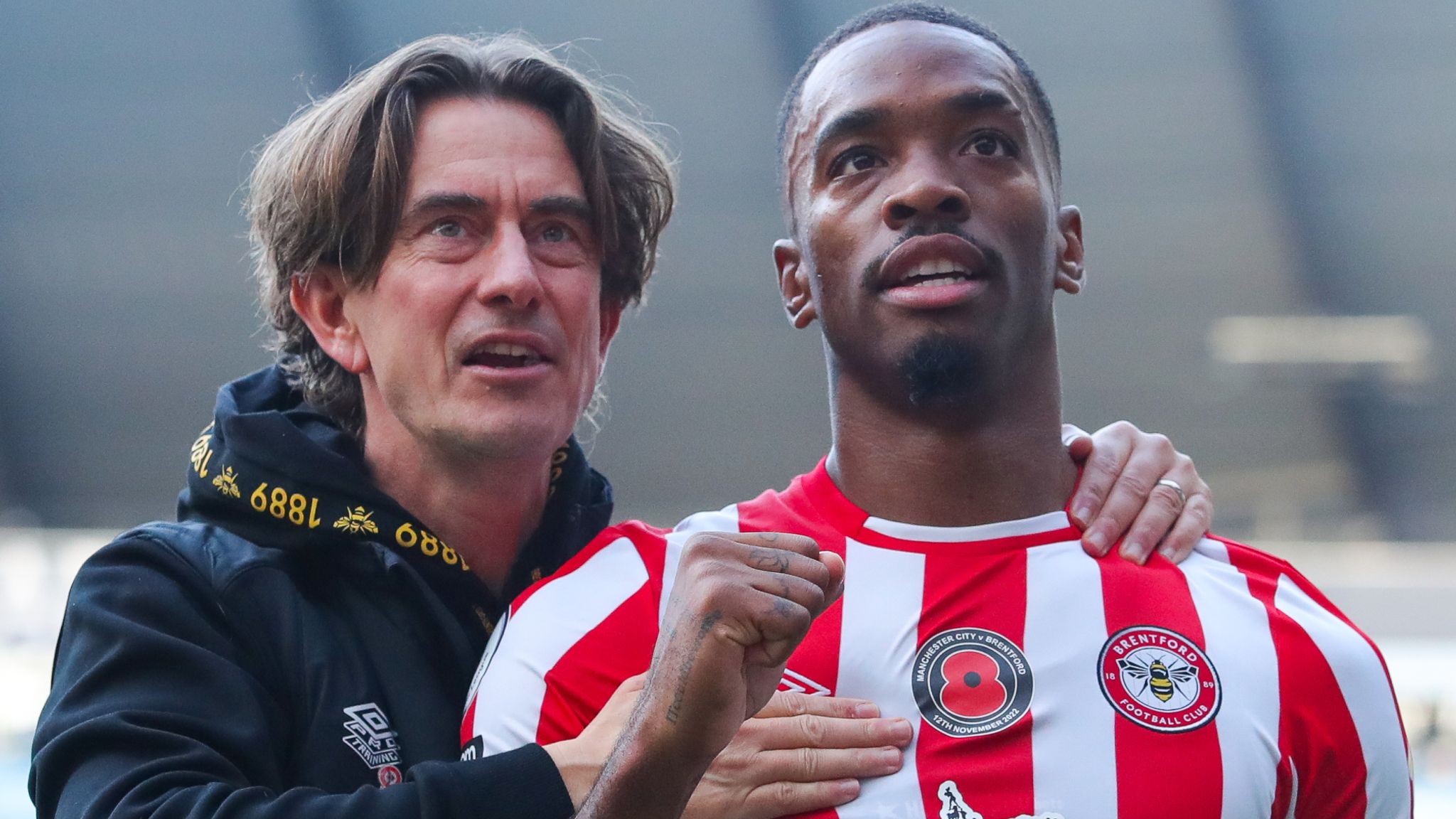 Thomas Frank admitted on Monday that Brentford would be open to selling Ivan Toney next winter - provided their valuation is met.
Ivan Toney is 27 years old and is an England international center who is 1.85 meters tall. He has played for Brentford since 2020 and has played 124 games in all competitions so far, recording a total of 68 goals and 21 assists.
However, Tony was sentenced to an eight-month suspension for gambling in May this year. The player will return to the game in mid-January next year, when his contract with the Bees will enter the final 18-month period. Having said that, there are still many Premier League teams, including Manchester United, Chelsea, and Tottenham Hotspur, who have scandals with Tony.
Brentford coach Thomas Frank reacted calmly. He told Sky Sports' Monday Night Football: "I can understand why there are rumors about him [Tony]. I think he is one of the best strikers. As a No.9 Player, I don't think there are many better players in the world."
"We have the same type of players like Harry Kane, Robert Lewandowski, Erling Haaland, but not many scored 20 goals in the Premier League last year. Brentford It is indeed a very good team, but the chances they create are definitely not as good as the top six or seven teams."
"So imagine him in a top team. He could easily contribute 20 to 25 goals. He's calm, has a great mentality, is a great finisher and I can see why a lot of clubs would be interested. he."
"I think every club in the world, apart from five or six clubs, is a sales club. If the price is right and I think it's time for the player to leave, we are a sales club."
"[The transfer] is not my decision alone, it ultimately comes down to [director of football] Phil Giles or [chairman and owner] Matthew Benham. But if the player develops well here and it proves Having the quality to play for a top club, I would consider a move to be the right thing to do - if the price is right," Frank reiterated at the end.