Ghana coach Otto Addo announces departure after World Cup exit
2022-12-03 11:38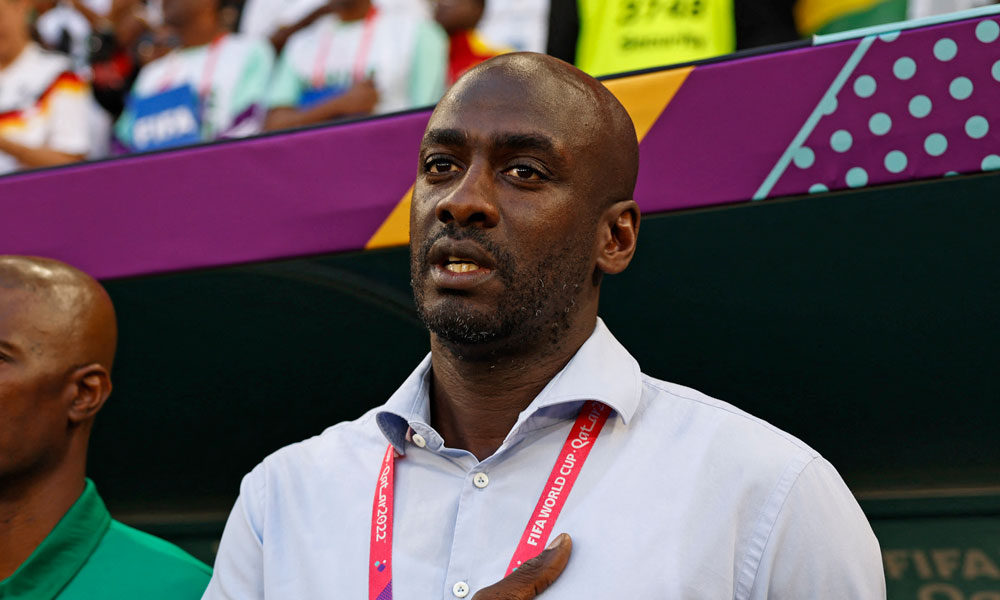 Otto Addo, 47, announced his resignation as Ghana's coach after four consecutive World Cup eliminations.
For Addo, the decision to leave can be traced back to September last year, when he was appointed as an assistant coach by the Ghana Football Association (GFA) to serve the then-coach Milovan Rajevac.
"I said that when I started as an assistant coach in October last year. It was obvious that I would leave after the World Cup," Addo told a post-match news conference in Ghana on Friday.
In February this year, Addo replaced Rajevac, who was fired after only 415 days in office, as the coach of Ghana; two months later, he led the "Black Star" to eliminate Nigeria, which everyone was optimistic about, and became the first team to enter the World Cup in Qatar African teams.
Even though his coaching record is excellent, Addo still insists on his own opinion so far, "I said it at the beginning of my inauguration. If we qualify, I will resign after the World Cup, even if we win the championship."
Addo will focus on his other job after leaving - Dortmund scouting, especially when the two parties still have a three-year contract. "At the moment, my family and I are looking at our future in Germany. I like my role in Dortmund and we are very happy there," he emphasized.
In the 2022 World Cup in Qatar, Ghana lost to Portugal 2-3 in the first match, and defeated South Korea 3-2 in the second round. In the final round of the group stage, although Ghana lost to Uruguay 0-2, the latter was eliminated from the group with Ghana due to goal difference, and missed the knockout round for the first time in 20 years.