Jelavic: The future goal is to be a Premier League coach
2023-03-30 16:51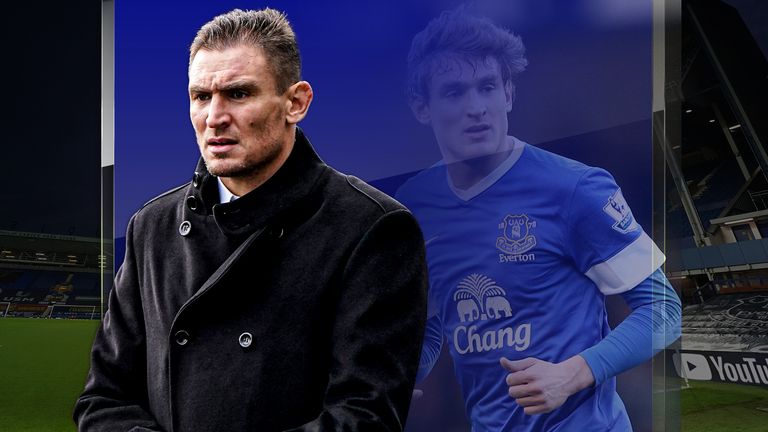 Former Croatia international Nikica Jelavic has admitted he is committed to returning to coaching in the Premier League.
"I want to be a Premier League manager. That's my future goal," Jelavic told Sky Sports on Wednesday.
"I always set goals for myself. When I was a player, I set goals for myself, goal indicators, some numbers. Now, as a coach, I will set bigger goals - but It has to be gradual."
Nikica Jelavic was born in Chapulina on August 27, 1985. He was a center forward in the player era. He made his debut from Hajduk Split when he was 20 years old, and came to Rangers in Scotland after several twists and turns. In the two seasons of playing for Rangers, Jelavic played 56 times, scored 36 goals, sent 15 assists, and won the Scottish Premiership and the League Cup.
In January 2012, Jelavic moved to the Premier League for 6.6 million euros. After 4 years, he played 134 times for Everton, Hull City and West Ham United, with a total of 37 goals and 11 assists.
In February 2016, Jelavic left the Premier League to play for Beijing Renhe. In 2020, he joined Lokomotiv Zagreb as a free agent, and announced that he would hang up his boots due to a knee injury the following year. Now, Jelavic has become the coach of Locomotive U19.
When asked about his feelings about coaching the youth echelon, Jelavic responded excitedly: "I feel like I am alive again, I am directly involved in football. As a U19 team coach, I am deciding many things. Actually In fact, the way I look at football now is different from when I was a player."