Keisuke Honda has contract with Portimonense terminated after just five day
2021-02-13 13:13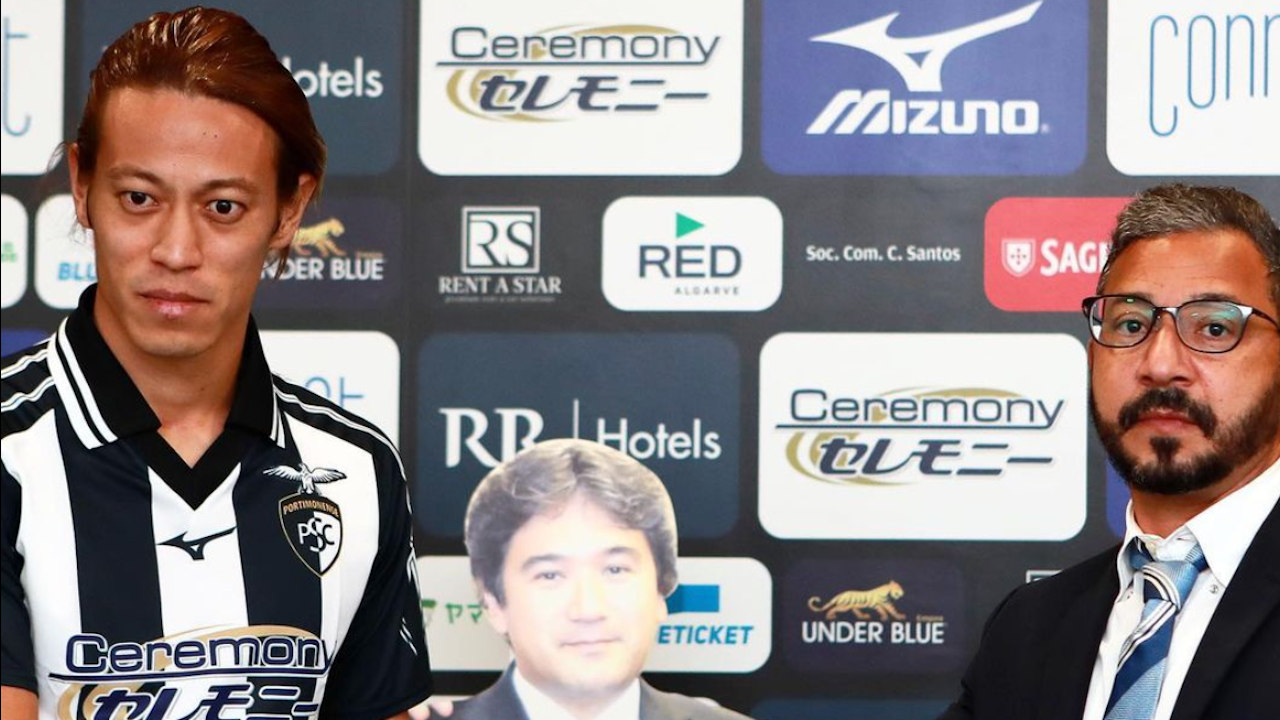 The Japanese player Keisuke Honda's contract with Primeira Liga side Portimonense was terminated after just five days.
Honda joined Portimonense on a free transfer since he terminated contract early with Brazilian side Botafogo on 28th Dec last year. He signed a six-month contract with Portimaoz with a option for a one-year extension.
Honda left the Portuguese side just five days, however, after releasing agreement with Portimonense due to registration issues.
According to the FPF rules, the winter transfer window closes on 1 February . If a free agent wants to be registered after the winter window closed, he must not have played for another team since last October, but Keisuke Honda, who left Botafogo last December, does not meet this condition of the FPF.
But Honda remains hopeful of finding a new side as soon as possible, and he is eager to represent the Japanese in the Tokyo Olympics this summer.
Keisuke Honda's outstanding performances with PFC CSKA Moscow from 2010 to 2014 made him become a popular figure in the football world. He earned a free transfer to AC Milan after that, with played 92 matches and contributed 11 goals while winning the 2016 Italian Super Cup with the team.
Keisuke Honda played for Mexican outfit Pachuca, Australian side Melbourne Victory, Dutch side Vitesse Arnhem and Brazilian outfit Botafogo after leaving AC Milan.