Klopp Calls the Defeat of Manchester United, Capital Against Tottenham
2021-01-31 05:22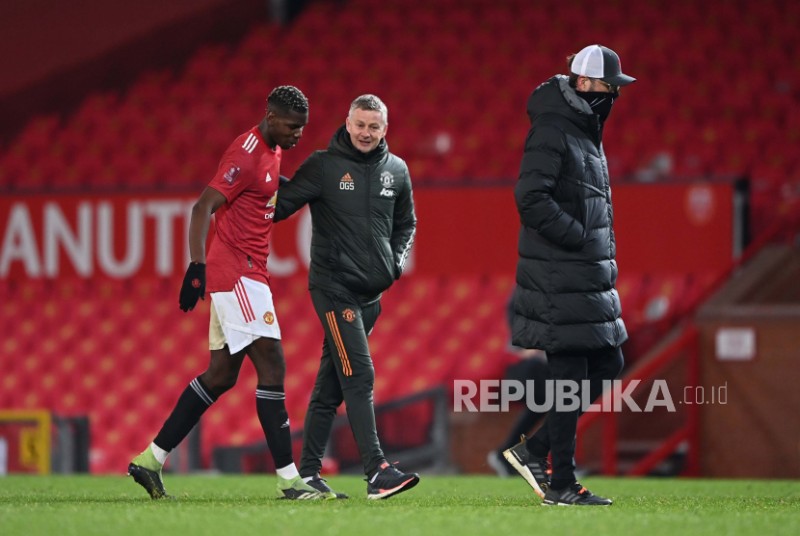 Liverpool beat Manchester United 2-3 in the fourth round of the FA Cup.
MANCHESTER - Liverpool proved unable to get out of adversity. A 2-3 defeat at the hands of Manchester United on Monday (25/1), stopped the defending English Premier League champions in the fourth round of this season's FA Cup.
With this defeat, Liverpool recorded two consecutive defeats in the last two matches in all competitions. After being silenced by Burnley 0-1, in the English Premier League, in the middle of last week, Liverpool were smothered by United in the FA Cup stage.
The decline in the performance of Jurgen Klopp's team has actually been detected when the English Premier League competition enters the changing years, or since the end of last month. In the league, until now Liverpool have failed to win in the last six matches.
The Reds have also not scored in the league since entering 2021. The challenge for Liverpool is getting bigger because in the 20th week, Mohammed Salah and his friends will face Tottenham Hotspur, Friday (29/1) early morning WIB.
Even so, Liverpool coach Jurgen Klopp emphasized that there was a significant increase in the performance of his team, especially in terms of scoring goals. There are a number of positive aspects that Klopp can take from the performance of his players on the trip to United's headquarters.
The German coach even emphasized that the experience of facing United was a valuable asset for his team to be able to perform better when they visited Tottenham Hotspur in Week 20 of the English Premier League.
"We lost ...