Koeman: Together with Messi, Barcelona is much more effective
2021-02-16 21:56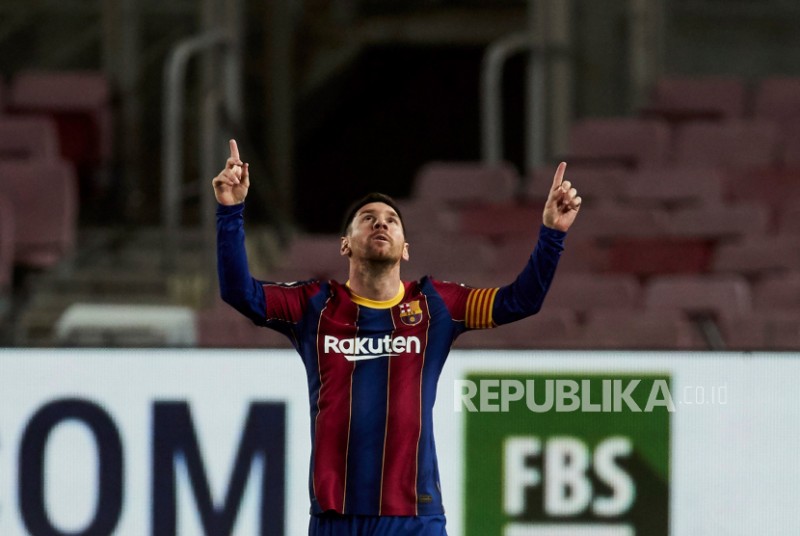 Koeman has good reasons to play Lionel Messi from the bench.
SEVILLA - Barcelona continues the positive trend in the Spanish LaLiga 2020/2021 season. ElBarcabaru fleet just beat host Real Betis, 3-2 at the Benito Villamarin Stadium, Sevilla, Monday (8/2) in the morning WIB.

In the 38th minute, the visitors were behind 0-1. Borja Iglesias was able to beat goalkeeper Marc-Andre ter Stegen.

Betis 1-0 score lasted until the first half ended. It looks like the Blaugrana coach, Ronald Koeman, is still keeping Lionel Messi on the bench.

It was only in the 57th minute that Koeman entered Messi. La Pulga immediately made changes.

Two minutes later, the Argentine star equalized. After that the two teams were involved in attacking each other until the duel was over.

After the match, Koeman was unable to hide his joy. In particular he commented on the impact of Messi's presence in this match.

"Together with Messi, Barcelona is a better team. It is much more effective," said the Dutch tactician, quoted from Marca.

Not a rare occurrence. Koeman assessed that La Pulga has been carrying out actions like at Benito Villamarin for years.

The question is, why did the entrenador not lower the Barca captain from the first minute? Obviously, Koeman has strong reasons to base his decision. "We are rotating for some players who have played a lot," he said.

Regardless, Barcelona is in a positive trend. Throughout 2021, El Barca has lost only once in 11 matches. The rest of the Catalan giants collected 10 wins.

That's the count from various competitions. Especially in La Liga, Messi and his colleagues have just won full points in the last six parties.