Lingard Brace On Debut, Moyes: He Made A Difference
2021-02-13 15:03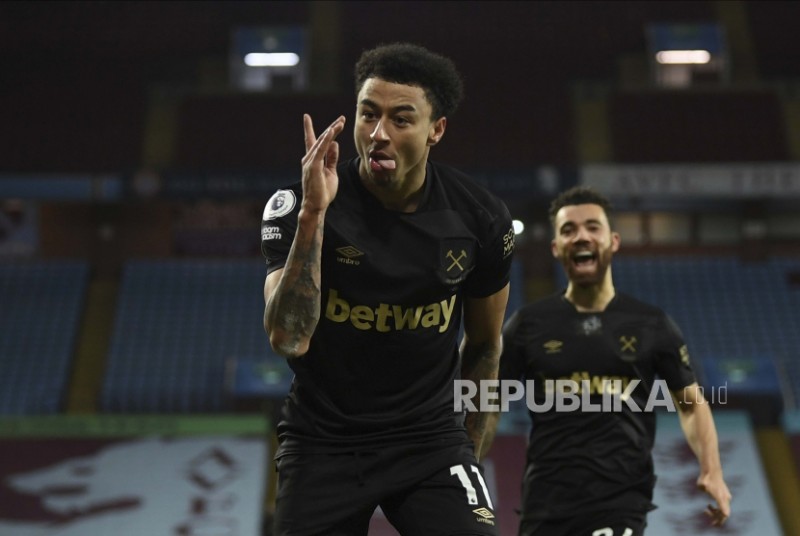 Lingard did not get a place in the MU squad.
BIRMINGHAM - West Ham United continues to be a threat to the top teams after a 3-1 win over Aston Villa in the Premier League on Thursday (4/2) early morning WIB. The Hammers are in fifth place with 38 points or two points adrift of Liverpool in fourth.
West Ham's new signing Jesse Lingard was the best player in the match. Lingard, who is a loan player from Manchester United, scored two goals in his debut match. He completed the opening goal scored by Tomas Soucek. Meanwhile, West Ham only got one goal back through Ollie Watkins.
West Ham coach David Moyes praised the performance of his squad. According to him they played extraordinary. Moyes admitted that fighting Villa would not be easy because the player's mentality was bad after losing to Liverpool. But Moyes was grateful that his team responded to the defeat to Liverpool well.
"We are happy (with Lingard) because he makes a difference to the team," he said as quoted by Sky Sports.
The former Everton coach believes that if Lingard is consistent with this performance he will be re-selected for the England squad. Moyes insisted the match was a good debut for Lingard.
"It's not just the team goalscoring - he makes the team play better too. I feel we are a bit lacking in areas where we can create chances, and he's made the difference, "he said.
Lingard did not get a place in Ole Gunnar Solskjaer's MU squad. He was not included in the game scheme proposed by Solskjer at MU. The move to leave was perfect because he could get regular playing time.