Mbappe said he just wants to focus on the game and doesn't want to waste energy on other things
2022-12-05 12:56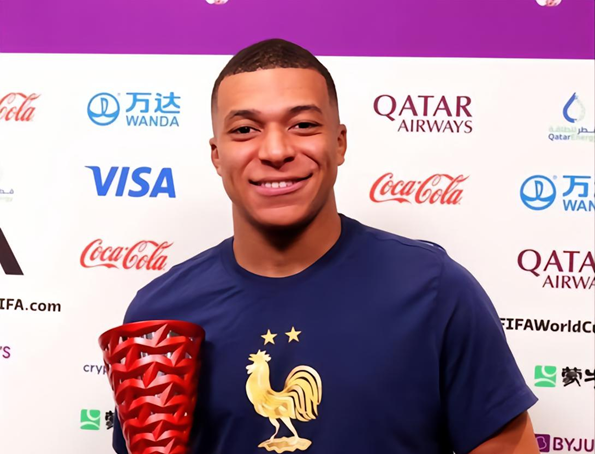 France defeated Poland 3-1 in the 1/8 finals of the World Cup and advanced to the quarterfinals . Mbappe, who scored twice and contributed one assist in this game, has scored 5 goals in this World Cup. He attended the press conference after the game.
Regarding his previous silence, Mbappe said he wanted to speak. He knows there are many stories about why he doesn't speak. He didn't target a certain person, let alone everyone, he just wanted to focus on the game, and when he wanted to fully focus on one thing, he didn't want to waste unnecessary energy on other things. That's why he doesn't want to speak in front of the camera.
Mbappe said that he is very obsessed with this World Cup, because this is his dream event, he is fortunate to be in it, and he has devoted all his body and mind to this game throughout the season. So far so good, but they have not yet achieved the ultimate goal, which is to win the championship.
In addition, Deschamps was asked at the post-match press conference whether Mbappe is the best player in the world. Deschamps said that his position is not objective. He is French and Mbappe's coach. However, Mbappe Bape is the best. Mbappe is so well prepared for this World Cup that even if he doesn't play his best game for an hour, he still has the ability to change a game. At any moment, Mbappe has the ability to change the course of the game, just like all the best players in the world.
Mbappe was unwilling to be interviewed before, and the French Football Association expressed its willingness to share the fine for his behavior. "Team Daily" stated that he was previously elected as the official player of the game but did not participate in the press conference because he did not want to advertise for Budweiser.