Mbappe won the best player photo to cover alcohol sponsors refuse to promote
2022-12-05 09:39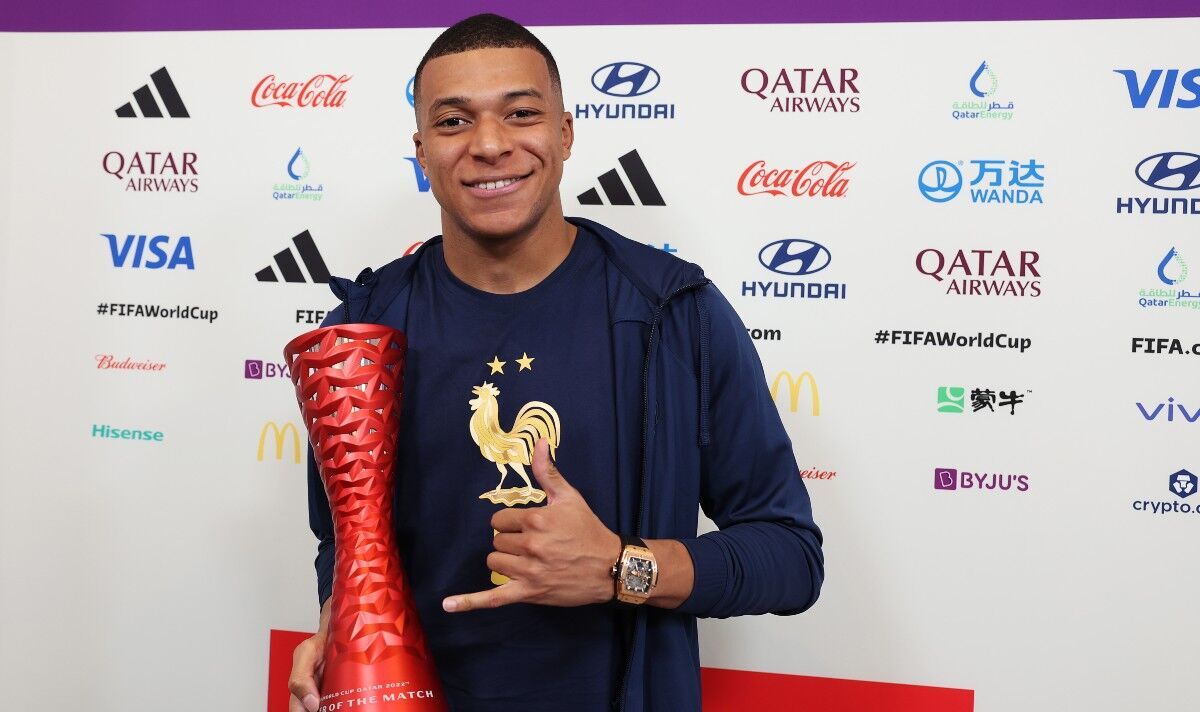 In France's 3-0 victory over Poland, Mbappe scored 1 pass and 2 shots and was awarded the best player by FIFA. Mbappe used his body to cover the alcohol sponsor in the photo and refused to promote alcohol.
Mbappe also did not appear in a press conference at the World Cup in Qatar , supposedly to avoid some questions about his future at Paris Saint-Germain. The French Football Federation also supported Mbappe's approach and helped him pay the fine he received for refusing to interview the media after winning the best player.
The 24-year-old Mbappe won the best player for the second time in this World Cup. The last photo of Mbappe also used his body to hide the alcohol sponsor.
Since alcohol cannot be brought into the arena, alcohol sponsors have to use alcohol sponsors to appear in the photo when the best player is holding the trophy after the game for publicity. But Mbappe is a role model for many French kids, sticking to his image and not advertising alcohol, gambling and junk food.
According to French media reports, Mbappe's move will face a fine by the French Football Association. However, many fans think that Mbappe is rich, and this fine is not worth mentioning to him.