Neymar cried after missing the title in three World Cups
2022-12-10 11:24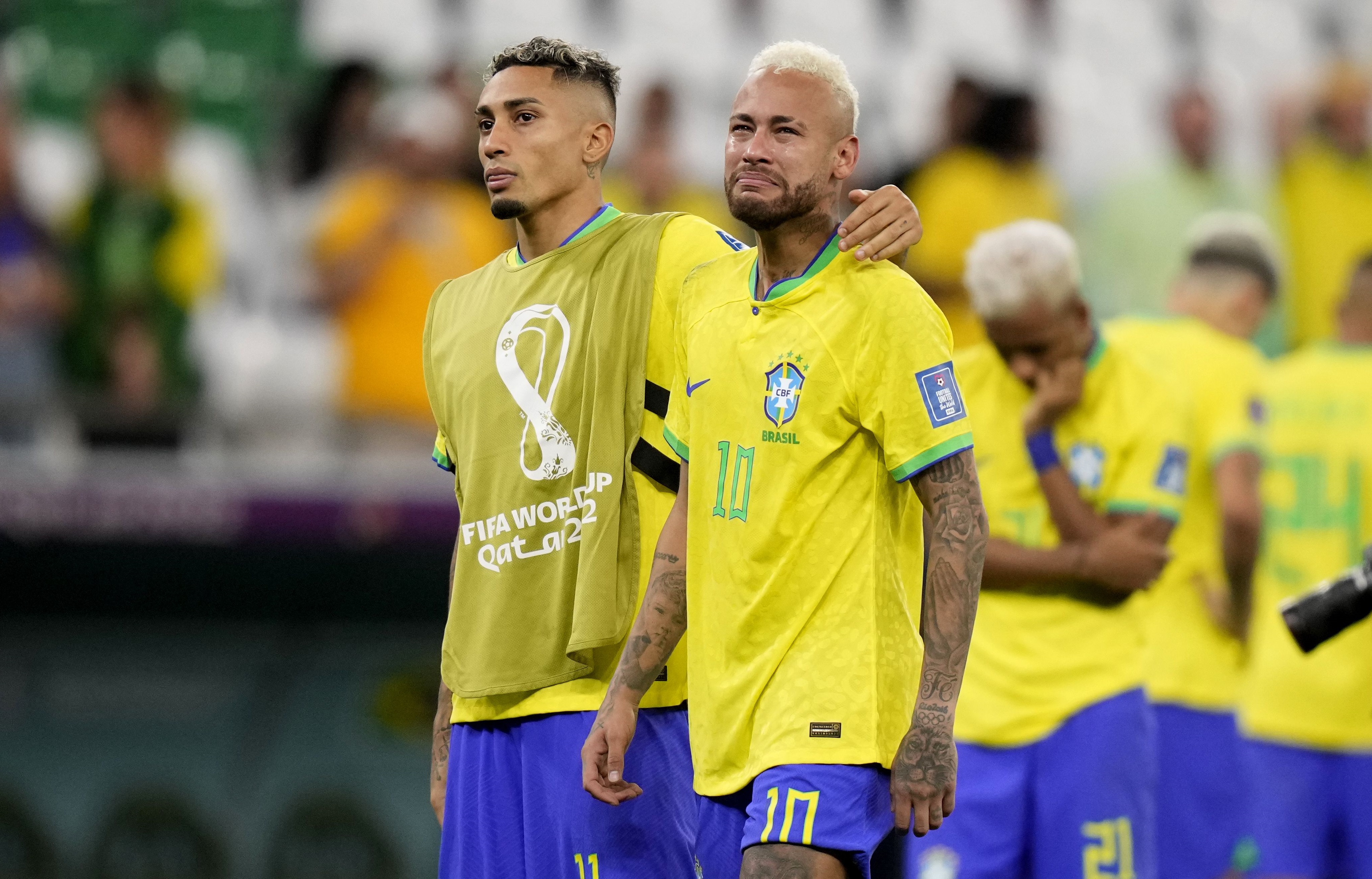 Brazil lost to Croatia after a penalty shootout in the quarter-finals of the 2022 World Cup . tears.
The 30-year-old Neymar has participated in the World Cup for the third time, but his career is still unable to win a major international competition with Brazil .
In addition, Neymar said in an interview with the media before the World Cup that he could not guarantee whether he would continue to participate in the World Cup in the future, so he would treat this World Cup as his last participation and hoped to write history. Neymar also said, "I believe that we have the potential to win the championship. Although many people will not believe us, we will prove that this is not the case."
Neymar: It's like a nightmare
However, Neymar still couldn't fulfill his dream in this World Cup. He shed tears directly after the game, and his teammates could only comfort him constantly.
After Brazil was eliminated, Neymar said in an interview with the media that it was very difficult for him to accept what happened today. He also pointed out that it was like a nightmare, so he really wanted to go home and hug his family members for comfort.
In addition, Neymar also described that the grief can no longer be expressed in words. "The trauma of this defeat will last a long time and Brazil will not be able to realize their dreams, but this is what football goes through," he said.
Neymar also pointed out that some players' national team careers will also end, but young players will come to the team, and he is also proud of his teammates.