Official: Bochum renews contract with Serbian international Masovic until 2026
2023-09-19 13:23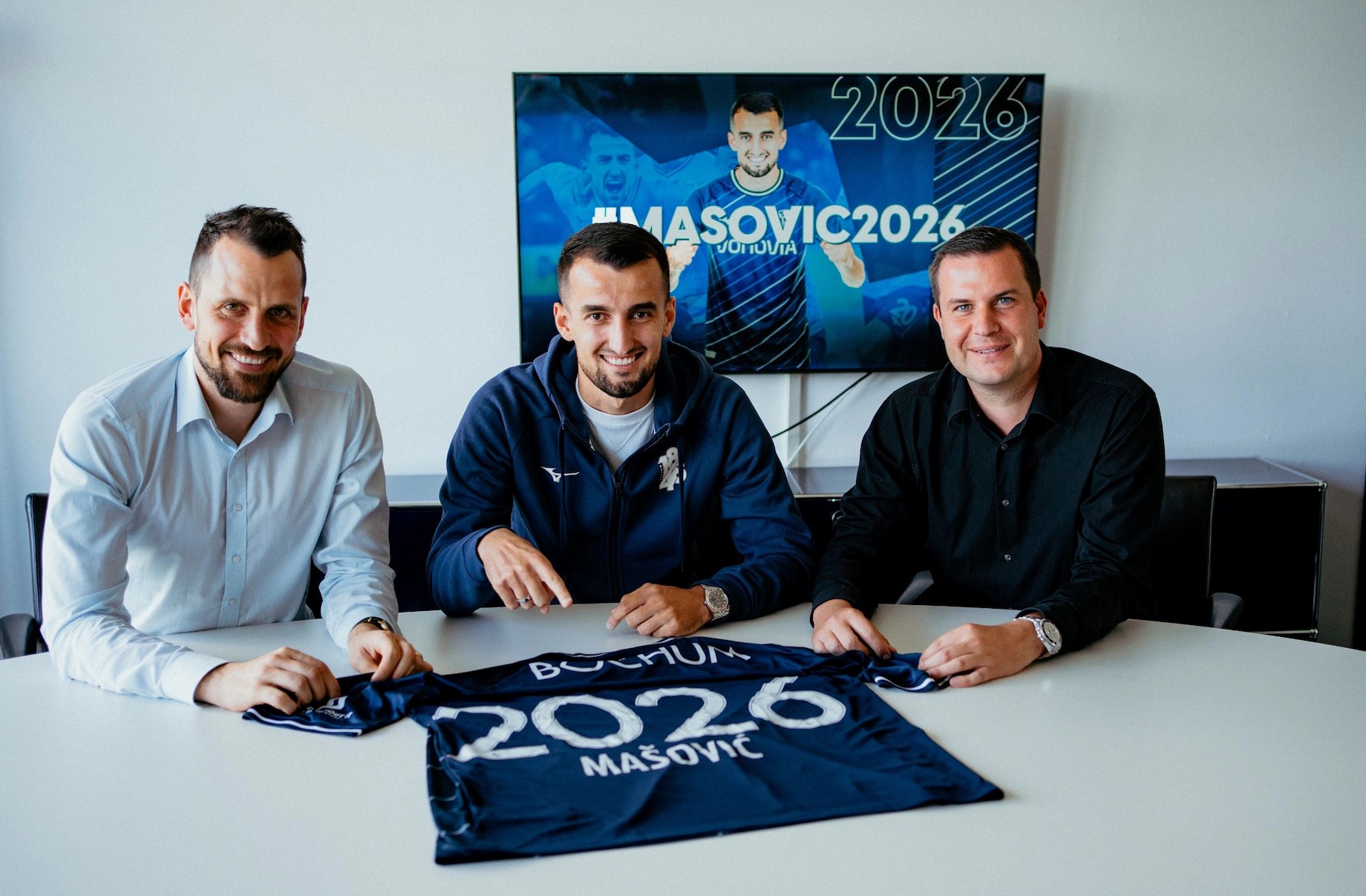 On Monday , Serbian international Erhan Masovic, currently playing for Bochum , confirmed his early contract extension. His contract has now been extended by one year until June 30, 2026.
"We are very pleased that Elhan Masovic has decided to extend the partnership for another year," said Patrick Fabian, Managing Director of Bochum Sports. "His growth from a young player in the Bundesliga 2 to a main player in the Bundesliga team is really an extraordinary achievement."
Fabian's colleague and Bochum sporting director Marc Leto added: "Elhan Masovic has now grown into a regular player here and is also a Serbian senior international. We believe that he can and us to further develop our potential. His versatile attributes are extremely important for us."
Elhan Masovich is 24 years old, 1.89 meters tall, and plays the role of central defender and midfielder. He grew up in the Chukaricchi youth training system and then played for Club Brugge, Trencin and Horsens.
In October 2020, Masovic signed a three-year contract with Bochum as a free agent. Since then, he has played a total of 69 times in all competitions, during which he contributed 4 key goals in Bochum's road to relegation. With his outstanding performance in Bochum, Masovic has also been selected for the national team several times starting from 2022. To date, he has played 3 times for Serbia without scoring a goal or assist.
German media said that Masovic's key role in Bochum has attracted special attention from many Chinese clubs, including Anderlecht, Gent, Turin, Monza and West Brom. However, Bochum has no intention of parting ways with the core of their defense early, especially after several defensive players ended their loans and returned to the team.
After completing the contract extension, Elhan Masovic said: "I am very grateful to Bochum, where I have realized many dreams. Through Bochum, I became a Bundesliga player, which had a positive impact on my national team career. Impact. The contract renewal is not only my gratitude to the people in charge who trust me, but also shows the importance of Bochum to me."
"I want to continue to help Bochum achieve its goals," Masovic concluded. "Our goal this season is to avoid relegation again and do it as quickly as possible."