Official: Eintracht Frankfurt extend contract with Gotze until 2026
2023-06-03 14:22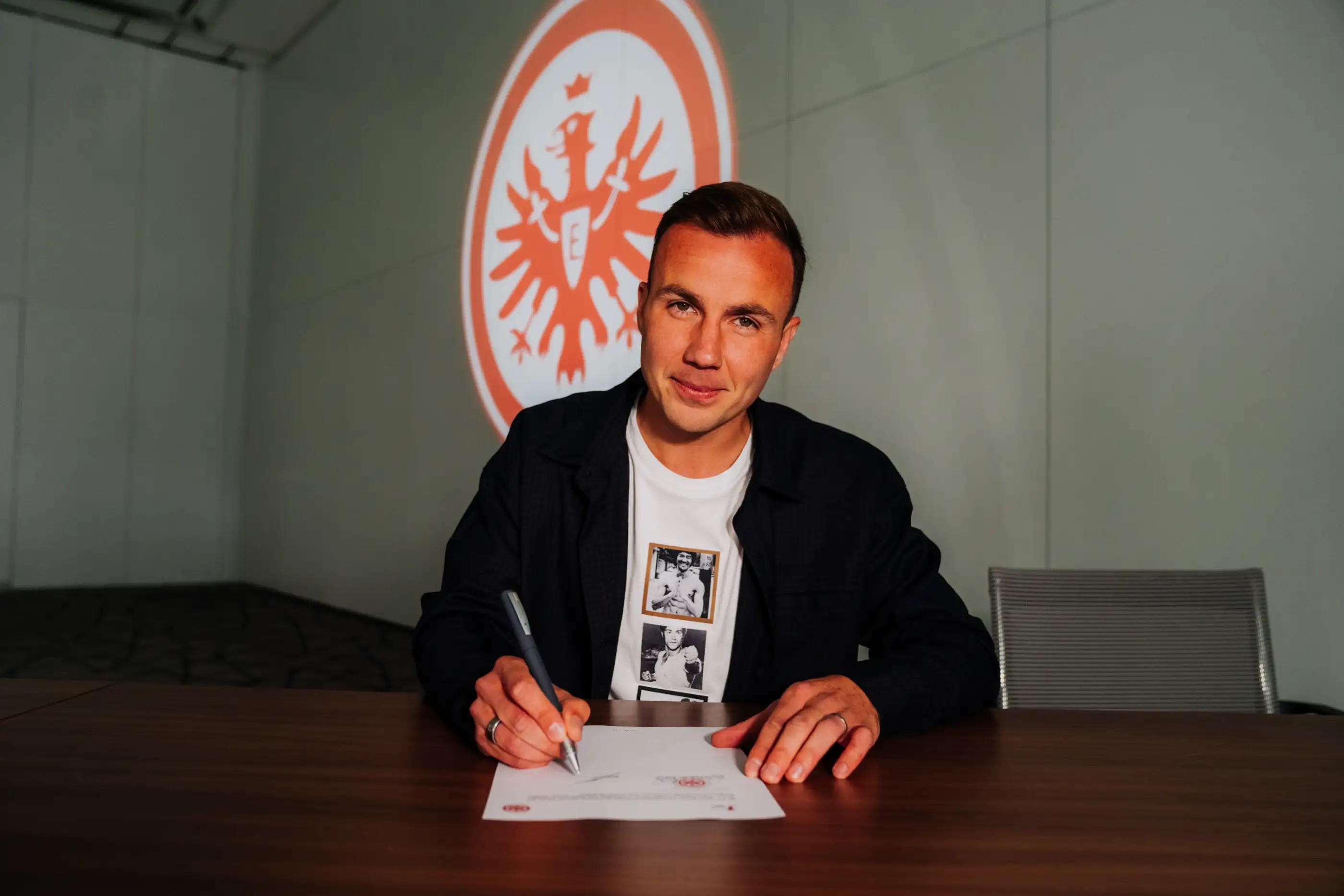 On the eve of the 2023 German Cup final, Frankfurt's 31-year-old midfielder Mario Gotze confirmed the completion of his contract extension. His contract will be extended from 2025 to June 30, 2026.
"From day one, I felt very comfortable in Frankfurt. I fell in love with the club and the city," Gotze claimed. "I saw the future in Frankfurt and I wanted to make sure it was clear by renewing early."
"I always firmly believe that Frankfurt still has great potential. I agree with the club's clear plans and goals. I look forward to playing more games for the club."
Mario Gotze came out of Dortmund's youth training and played for Dortmund, Bayern Munich and PSV Eindhoven. Although plagued by injuries, Goetze's career has been honored so far: not only won the 2014 World Cup for the German team, but also won the Club World Cup once at the club level, 1 European Super Cup champion, 5 Bundesliga champions, 4 1 German Cup champion, 1 German Super Cup champion, 1 Dutch Cup champion and 1 Dutch Super Cup champion.
In July 2022, Gotze returned from Eindhoven to play for 4.3 million euros. In the past 11 months, he has played a total of 45 times and contributed 3 goals and 9 assists for Frankfurt.
Sporting director Markus Krosche is delighted with Gotze's contract extension. He told the official media: "Mario will be committed to Frankfurt for a long time, which is important news for us - especially as the German Cup final approaches. One of the iconic faces."
"We brought a great man to Eintracht Frankfurt last summer, a great player. Mario confirmed our judgment every day with his work and personality. He is the cornerstone of our team. His early contract extension Our planning at the core provides security."
"Mario's contract extension also underscores our ambition to link experienced players or big names with the club in addition to young players with potential."