Official: Nottingham Forest extend Aurier's contract until 2024
2023-06-03 16:24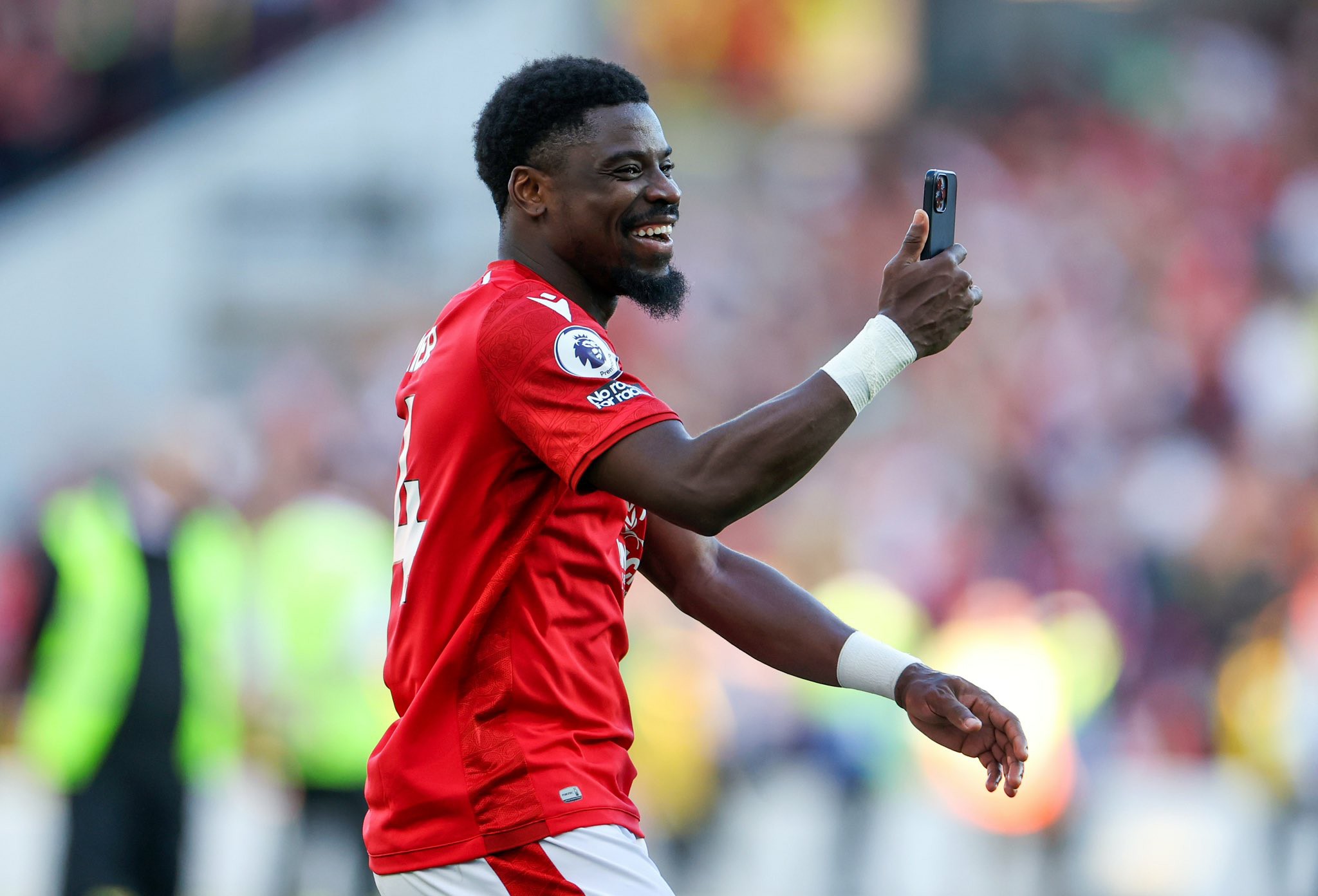 Sergi Aurier is still playing for Nottingham Forest this season. As Forest confirmed on Tuesday, the Ivorian's contract will be automatically extended from 2023 to June 2024.
The 30-year-old Aurier is a right back and came from the youth training of Lens, France. His professional career began on December 22, 2009, and has since played for Lens, Toulouse, Paris Saint-Germain, Tottenham Hotspur, and Villarreal.
In September 2022, Aurier will go to the Premier League to play for Nottingham Forest. After 9 months, he played a total of 28 times and scored 1 goal, which played a major role in helping the Forest team achieve relegation one round ahead of schedule.
On the day Aurier confirmed his contract extension, Nottingham Forest announced that 6 players would leave the team this summer. They are 33-year-old Ghanaian striker Andre Ayew, 30-year-old Portuguese central midfielder Cafu, 33-year-old England midfielder Jack Colback, 30-year-old England winger Jesse Lingard, 28-year-old England goalkeeper Jordan Smith and 33-year-old England center Lyle Taylor.
At the same time, the 36-year-old Costa Rica goalkeeper Kyle Navas, the 26-year-old England goalkeeper Dean Henderson and the 25-year-old Brazilian left-back Renan Lodi returned to the team due to the expiration of the loan period. However, it is unclear whether Nottingham Forest intends to continue working with them.