Pelé happy with Mbappe breaking his own record
2022-12-10 16:14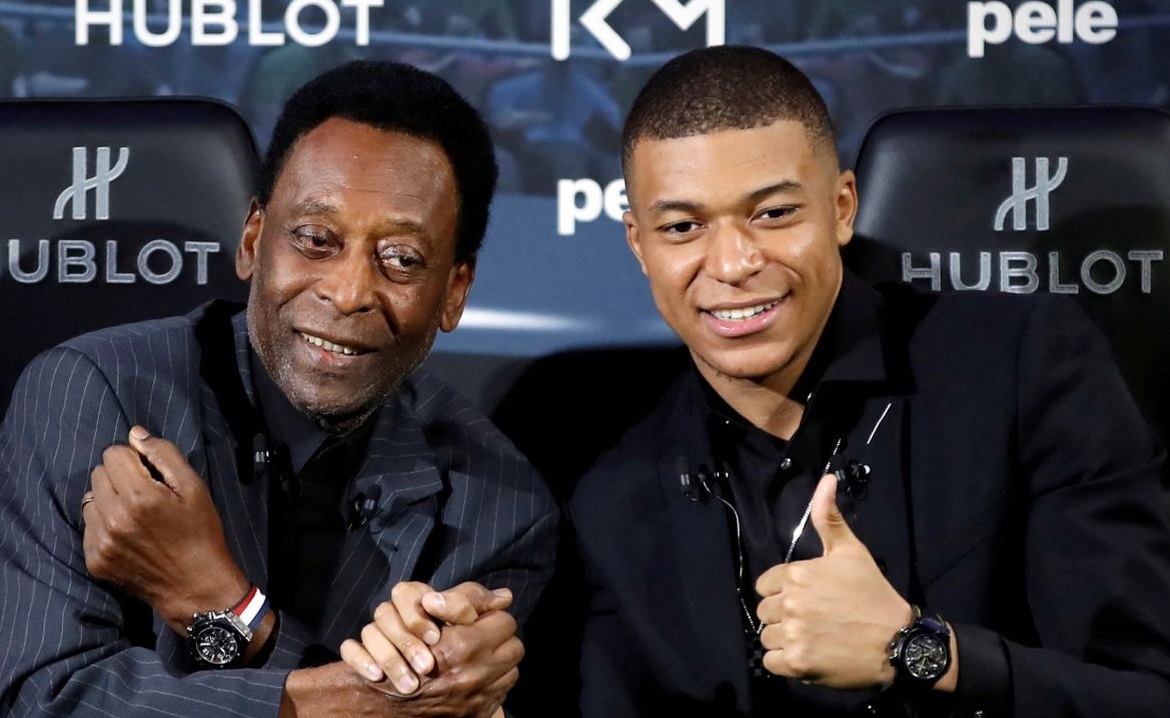 The 82-year-old football king Pelé has caused concern among people in the football field and fans due to his poor physical condition. Other stars such as Ronaldo and Mbappe have posted on their personal social networking sites to wish Pelé, a legendary star.
Due to the need to fight cancer, the outside world also reported that Pelé needed to be admitted to the hospital for further treatment due to heart problems. Subsequently, French star Mbappe also posted on social networking sites, saying, "Pray for the king of football." After seeing Mbappe praying for himself, Pelé also thanked Mbappe on social media. He wrote in the article, "Thank you, my friend. I am very happy to see you broke another record of mine in this World Cup."
It is worth mentioning that Mbappe is the first player to score 9 goals in the World Cup before the age of 24, and also broke Pelé's record of 7 goals.
Brazil out of World Cup semi-finals
In addition, after Croatia and Argentina qualified for the semi-finals of the World Cup today, the "Gallic Rooster" France will face the "Three Lions" England tomorrow to fight for another place in the semi-finals. Whether Mbappe and other stars can lead France to defeat England is definitely the focus of the media and fans.
On the other hand, during Brazil's World Cup quarter-final against Croatia today, Brazil star Neymar cooperated with his team-mates in stoppage time and then got past the Croatian goalkeeper after receiving a pass from Paqueta. A shot from the right side of the penalty area into an empty goal helped Brazil break the deadlock 1-0.
After scoring this goal, Neymar has contributed goals in two consecutive World Cup games, and it is also the 77th goal of the national team. Therefore, he also tied the record of the ball king Pelé and ranked first in Brazil's historical scorer list. It's a pity that Brazil lost to Croatia after the game entered a penalty shootout, so they missed the semi-finals.