Reyna was expelled from the US team? Dortmund midfielder claims the reports are highly fictitious
2022-12-13 16:27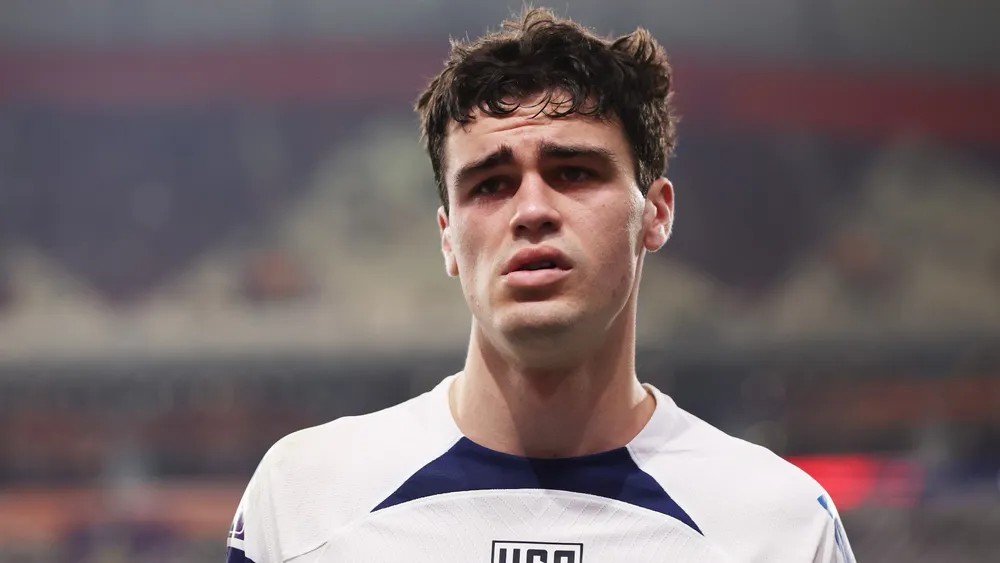 American midfielder Giovanni Reyna claimed on Instagram on Monday that some reports that he was nearly ejected from the national team during the World Cup were "highly fictional".
On Sunday, US coach Gregg Berhalter's comments at the wrap-up meeting were published on CharterWorks' official website, some of which received attention: Now Berhalter revealed that he almost sent back a player who failed to meet expectations in Qatar, the latter ended the matter with an apology. Then The Athletic followed up and reported that the player was the 20-year-old Dortmund midfielder Reyna.
According to TA's disclosure, Reyna's slack performance in training and friendly matches on the eve of the World Cup once caused great frustration within the team. However, Reyna eventually played as a substitute in the group stage against England and the knockout match against the Netherlands, playing a total of 52 minutes.
Shortly after TA reported on Reyna, the player himself responded immediately through social platforms. "I hope not to comment on what happened at the World Cup. I think what happens within the team should be kept private," he said.
"Having said that, there were some comments that left a bad impression of my professionalism and character, so I felt compelled to make a brief statement," Reiner added.
Later, the Dortmund midfielder revealed the details of his almost leaving the team: "On the eve of the World Cup, Coach Berhalter told me that my role in the game was very limited. I was very shocked. I am a person who plays with pride and passion. Football is my life and I believe in my abilities. I fully look forward to and desperately want to contribute to a talented group."
"I'm also a very emotional person and I fully admit that I let my emotions get the best of me and affected my training and behavior for several days after learning that my role was limited. I would like to thank my teammates for that I apologized to the coach and I was told that I was forgiven. After that, I got over the disappointment and gave everything on and off the pitch."
Finally, Reyna expressed his disappointment with the coverage: "I'm disappointed by the continued coverage of this (and some highly fictionalized versions of events) and am extremely surprised that someone on staff contributed to it. Coach Berhalter is always believed that problems with the team will be kept 'inside' to focus on the unity and progress of the team."
"I love my team, I love the country I'm fighting for, and I'm now only focused on improving myself and eventually growing as a football player, as a person. I hope that in the future, everyone in American football will only focus on the men's country in the best interest of the team so that we can achieve great success in the 2026 World Cup."