Santos has no regrets about making Ronaldo a substitute
2022-12-12 15:56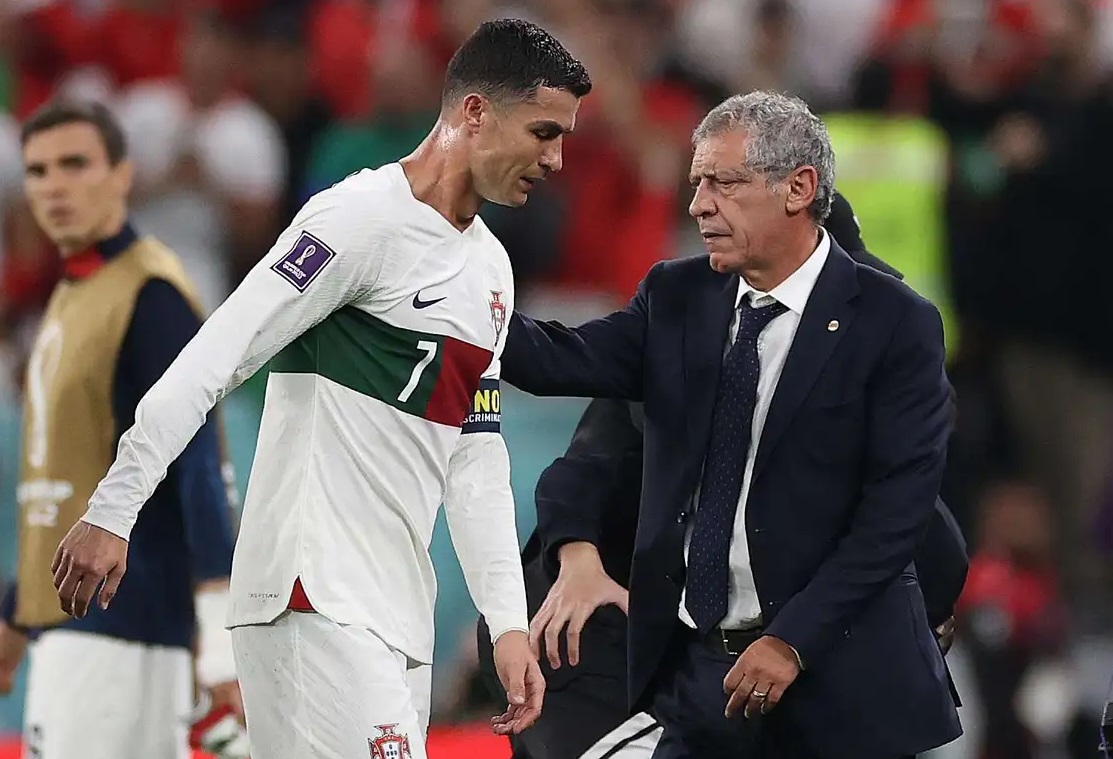 Grape star Cristiano Ronaldo did not start from the starting lineup in the quarter-finals of this World Cup , and Ronaldo's girlfriend Georgina also posted a post on personal social media criticizing the Portuguese coach. Some fans also think that Ronaldo did not get the starting lineup. One of the reasons why Portugal was eliminated.
During Portugal 's match against Morocco, Adiyat crossed from the left side of the penalty area in the 42nd minute. Portuguese goalkeeper Costa failed to get the ball when he struck out, and then Ennasiri jumped up and headed the ball into the empty goal. Inside, Morocco took the lead 1-0.
In the second half, Portugal kept trying to break through, but Morocco always maintained a 1-0 score until the end of the game.
Coach Santos said in an interview after the game that he did not regret letting Ronaldo be a substitute. He said that Ronaldo's playing will not change anything, and also emphasized that the team's current configuration is already very good, so there is no reason to make changes.
Coach Santos also admitted that arranging Ronaldo on the bench is one of the most difficult decisions he has ever made, but it is not that Ronaldo is no longer good, it has nothing to do with his decision.
Ronaldo's girlfriend criticizes Portugal coach
On the other hand, Ronaldo's girlfriend Georgina also posted a limited-time dynamic on personal social media after the game to criticize Portuguese coach Santos, and believed that it was a wrong decision for Santos to put Ronaldo on the bench.
Georgina said in the article, "Your coach and friends made a wrong decision today. You have always respected him. When you played, everything changed, but it was too late. The best player in the world, The strongest weapon should never be underestimated, let alone stand up for those who don't deserve it."
"Life taught us lessons, but we didn't lose today, we learned from it, and we admire you."