Scaloni: Thank the players for everything, they should be proud
2022-12-18 09:15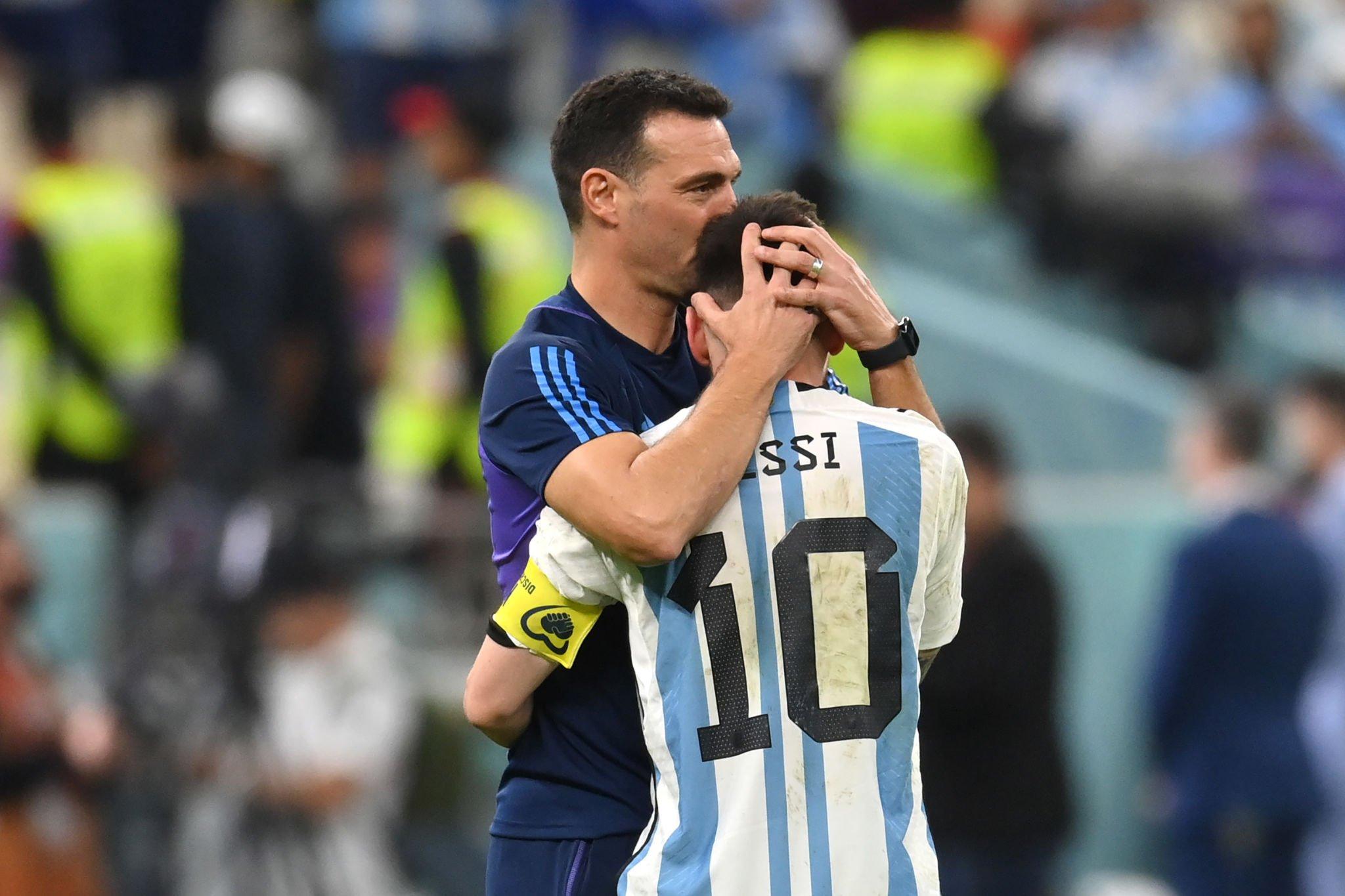 At 6 pm local time in Doha on the 18th, the 2022 World Cup final will start between Argentina and France. As the current coach of Argentina, Scaloni tried his best to restrain his excitement, but it ended in failure: He told reporters with tears in his eyes that he was proud of the team.
'They should be proud'
"Thanks to them, there are no other words to express," Scaloni told reporters. "I think any Argentina would say that. I'm touched because they gave everything in good faith."
"We look forward to being crowned tomorrow and if not, they should be proud because it was a moment to enjoy."
"I don't want to forget any of them"
On the eve of the 2022 World Cup, many players in Argentina were withdrawn from the list due to injuries, and some players were not called up due to limited abilities. Still, Scaloni thanked them one by one: "This team is at its best and going to the final. I want to emphasize that the boys who are part of this team are coming and they are giving themselves too. Everything. Nico Gonzalez, Joaquin Correa, Martínez Quarta, Nico Dominguez, Pereira, Juan Musso... I don't want to forget about them Any one of them. Lo Celso has arrived."
"I'm proud that they want to be here. For us, people feel part of it, that's the biggest win, and it's crucial. We have to enjoy it because these moments will go down in the history books."
"We have the best fans in the world"
Since the start of this World Cup, Argentine fans have spared no effort to support their home team from beginning to end. Scaloni feels deeply about this: "My emotions are part of our culture, everything that Argentina feels, everything that people experience. We have the best fans in the world and they need to be happy. We are putting Give them happiness, and their happiness also touches us."
"Football is a sport, but in Argentina, it's more than a sport. For me, it would be a wonderful thing for people to have fun at this World Cup. We're human and it's all about It's something that moves us."
"Hope he wins the cup"
Finally, Scaloni expressed his expectations for the coronation of Messi, who has repeatedly confirmed that his international career will end in Qatar. "I hope he enjoys it and if it's Leo's last game, I hope he wins the trophy. What better stage than in a World Cup final?" he said.