Serie A - Okafor and Loftus-Cheek both scored, AC Milan reversed Cagliari 3-1
2023-09-28 16:33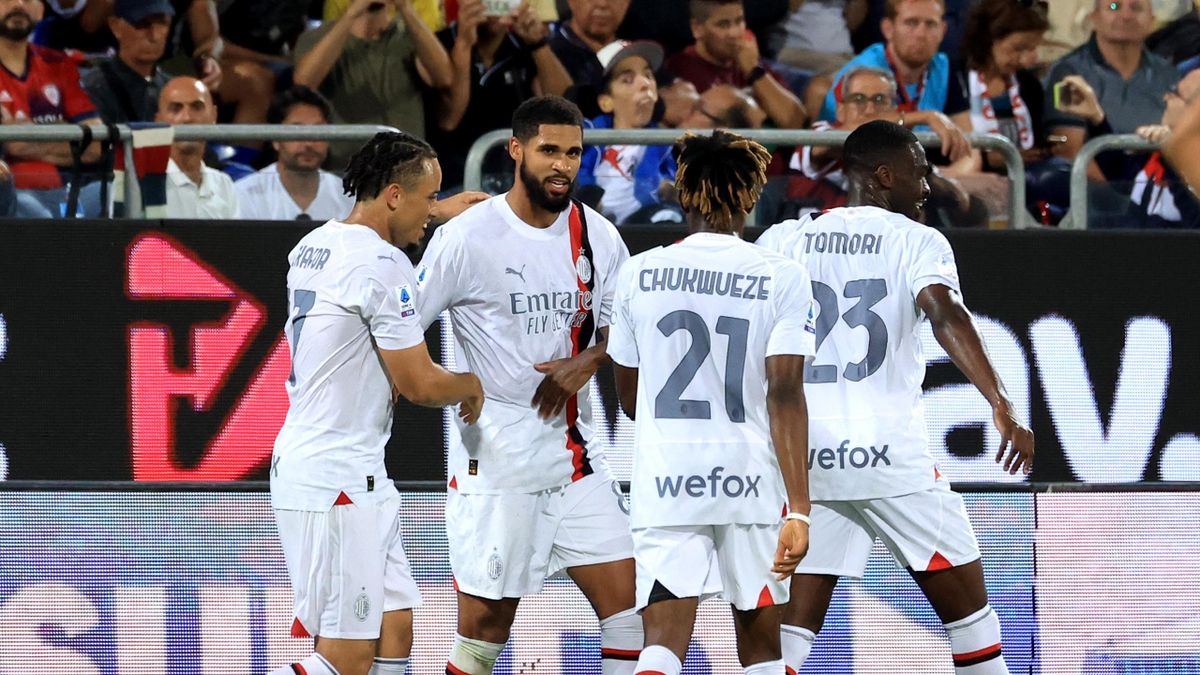 In the 6th round of the 2023/24 Serie A season, AC Milan reversed Cagliari 3-1 away from home.
In the first half, Adley made a mistake and Zito Luwembo opened the scoring. Okafor and Tomori scored successively to achieve the lead. In the second half, Loftus-Cheek scored with a long-range shot to seal the victory. After taking all three points, the Rossoneri ranked second with 5 wins and 1 loss and 15 points.
first half
As soon as the game started, Milan immediately created a threat through counterattack. Reynders advanced all the way to the right side of the penalty area and then shot a cold arrow but failed to hit. In the 9th minute, Reynders sent an overhead cross from the left, and Okafor rushed slightly higher in front of the goal. In the 28th minute, the Rossoneri continued to create threatening offensives in the frontcourt, but Okafor's final blow was saved by Radunovic.
AC Milan had the advantage on the scene, but a mistake by Adéli allowed the opponent to open the scoring: In the 29th minute, Adéli was intercepted while protecting the ball under the double attack of Nandez and Lu Wenbo, and the latter made an immediate decision to draw from a small angle. Scored a goal, 1-0. Fortunately, after 11 minutes, Radunovic faced Pulisic's long-distance run from the left and missed the shot. Okafor in front of the goal took the opportunity to make a supplementary shot from the middle and succeeded, 1-1.
As the first half entered the final minute, Theo's left-footed volley was saved by Radunovic, but Reynders immediately used the corner kick opportunity he created 30 seconds later to assist Tomori to score from close range. 2 to 1. AC Milan entered the halftime break with a one-goal advantage.
second half
Changing sides and fighting again, Cagliari's generals successively tried to equalize the score, but unexpectedly Milan made another victory to consolidate the lead: in the 60th minute, Loftus-Cheek took over Pulisic's inverted triangle After the return pass, the long-range shot hit the target and directly penetrated Radunovic's ten-finger barrier, 3-1.
In the next 30 minutes, Cagliari 's offensive against Milan became more and more fierce. Fortunately, the Rossoneri's Sportiero, who started in place of Maignan in this round, kept the goal intact. As he saved the headers of Petagna and Shomurodov, as well as the left-footed shots of Lu Wenbo and Oristanio, AC Milan successfully scored all three points when the final whistle sounded.