Serie A - Sampdoria fight for dignity as Sassuolo look to return to winning ways
2023-05-26 15:33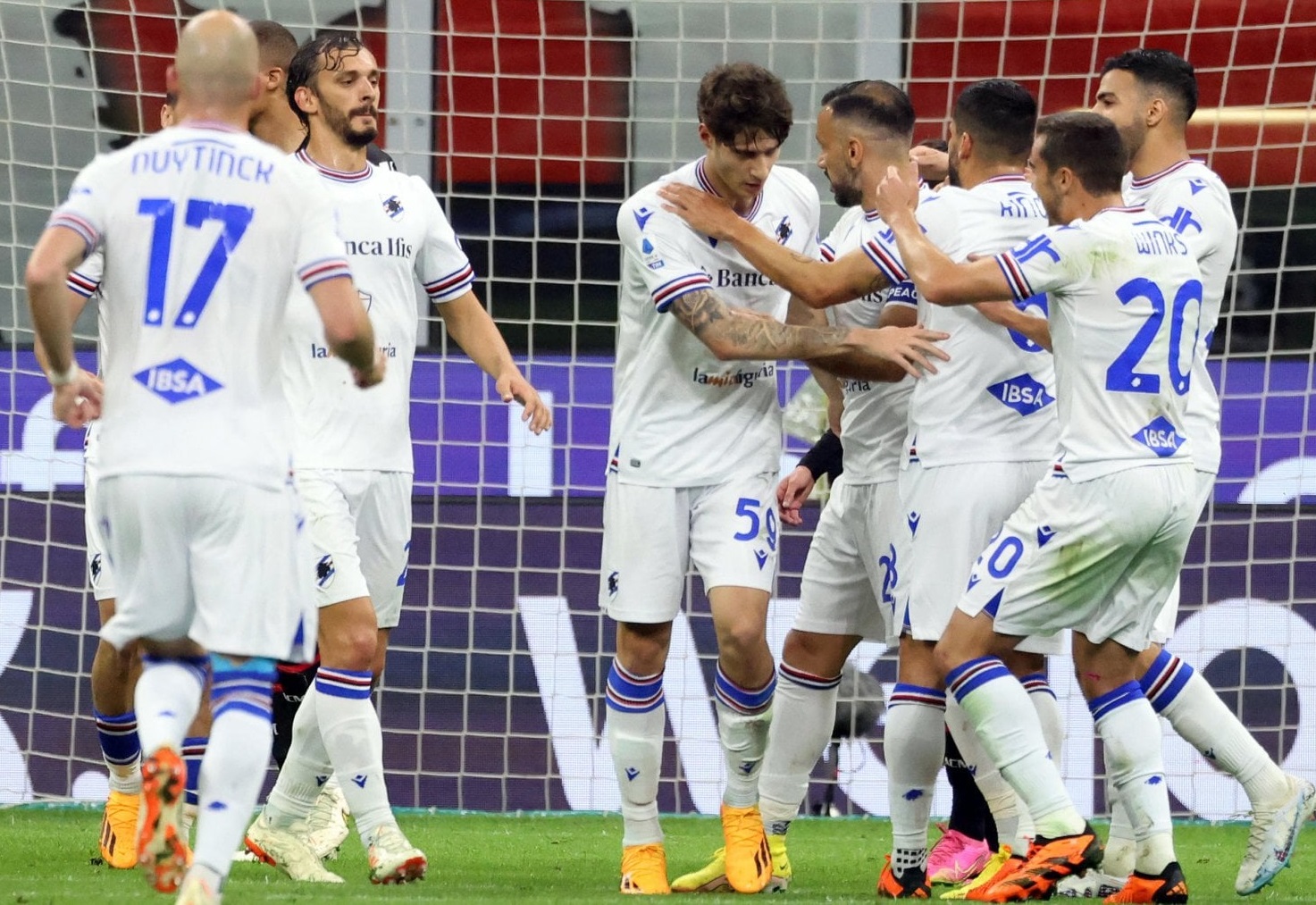 The 37th round of Serie A in the 2022/23 season will start. Sampdoria, which has been relegated in advance, will play against Sassuolo at home, hoping to restore confidence and dignity with a victory.
In the last round of the league, Sampdoria lost 1 to 5 to the "Red Black Legion" AC Milan in the away game. They have not won in the past 5 rounds. According to the data, Sampdoria has only achieved 3 wins, 9 draws and 24 losses in the league so far, which is very embarrassing and has directly become the first team to be relegated this season. But this campaign is at home, so Sampdoria can only use this advantage to restore the dignity it deserves.
As for Sassuolo, the "Greno-Black Legion" only achieved 1 win, 1 draw and 3 losses in the last 5 rounds, and lost 1-2 at home to Monza in the last round of the league. Sassuolo are currently ranked 13th in the standings with 44 points, 6 points behind Torino in 10th place. In the league last season, Sassuolo ranked 11th. In order to bid farewell to this season with better results, Sassuolo will definitely hope to return to the winning track to achieve a better ranking.
In the first cycle of this season, Sampdoria finally won the away game 2-1 after relying on Gabbiadini and Oglo to score goals in the first half. In addition, Sampdoria beat Sassuolo 4-0 at home last season.
In terms of the lineup of both sides, Sassuolo has Lauriante and Agustin Alvarez absent, and Agustin Alvarez suffered a cruciate ligament rupture this month. For Sampdoria, Andre Conte and Pusetto are still recuperating and unable to play, and most of Odello and Sabiri will also be absent.