This is the reason Koeman rested a number of key Barca players
2021-02-16 23:36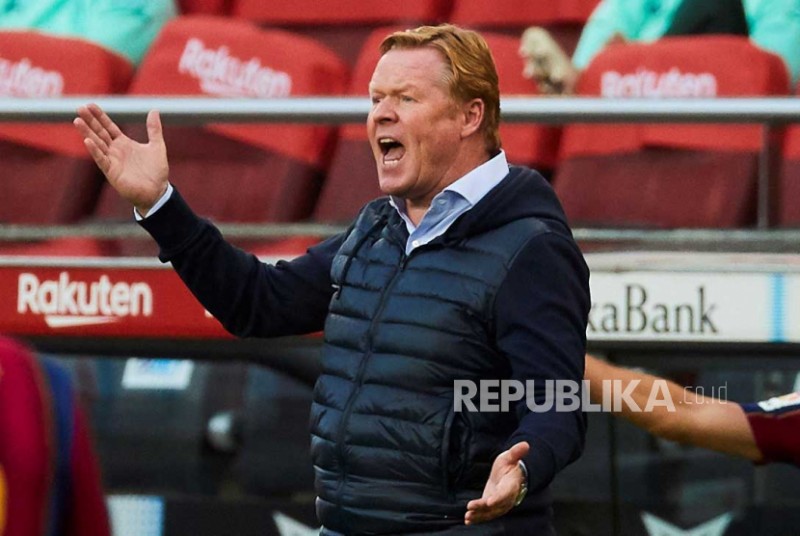 Koeman wants his team to stay fresh for the Copa del Rey vs Sevilla semi-final match.
JAKARTA - Barcelona coach Ronaldo Koeman defended his decision to rest key players including Lionel Messi in a 3-2 win over Real Betis in the Spanish LaLiga on Monday (8/2) early morning WIB. Koeman said he wanted to keep his team fresh for the upcoming Copa del Rey semi-final against Sevilla.

The 57-year-old Dutch coach has backed up some of the main players, such as Messi, Frenkie de Jong and Pedri. But all three had to step down to turn things around after Borja Iglesias gave Betis the lead in the first half.

Messi equalized within two minutes of coming off the bench and playing a part in Barca's second goal. Meanwhile, Francisco Trincao scored the winning goal in the 87th minute.

"Above all I rotated because the players were tired," Koeman was quoted as saying by Reuters after the match. "We have played 11 games this year, 10 of which are away and late at night. We are in the semi-finals of the Copa del Rey, and Sevilla is a good team so we have to protect our players to make sure we don't get more injuries."

While the Copa del Rey is no more prestigious than La Liga and the Champions League, Koeman has prioritized competition this season as his team have fallen behind Atletico Madrid in the race for the La Liga title.

"This is the fastest route to win something which is very important for us. However, Barca must have a winning mentality in every game and in every competition," explained Koeman.

The Dutchman also revealed that he had agreed to reserve Messi, on the understanding that he would include the Argentine if the team was in trouble.

"I discussed with Leo to rest him yesterday and we agreed. We will take him if we need him. He comes in and changes the game, he brings our game to life," said Koeman. "Barca are a much better team with Messi. He is very effective and he has spent years proving that he is an important player for this club."
source: Antara