This is what made Gattuso change the Napoli vs Atalanta formation
2021-02-14 06:40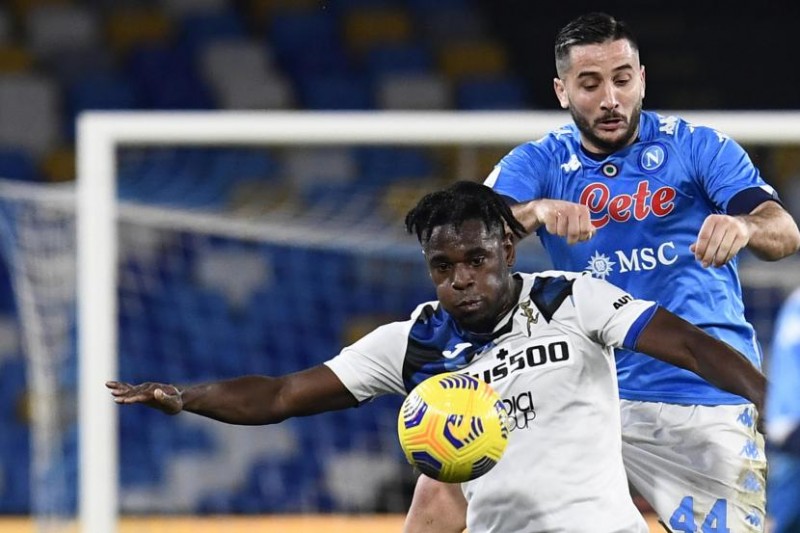 First time Napoli have installed three defenders in a competitive match since May 2013.
NAPLES - Napoli coach Gennaro Gattuso said he made a change in his team's formation against Atalanta in the Coppa Italia semi-final on Thursday (4/2) due to the limited number of players available. Napoli played a goalless draw at home to Atalanta in this first leg . In the match at home, Napoli used a 3-4-3 formation which they are not used to playing.

"We changed it (formation) to 3-4-3, but also had to make some choices, because we have Piotr Zielinski and Eljif Elmas who are tired and we have to rest them at one point," Gattuso told RAI Sport .

"Our tests show a lot of players who are not 100 percent fit. Tiemoue Bakayoko, Stanislav Lobotka and Diego Demme cannot play as mezz'ala (half wing players), so we have to do something," he added.

It was the first time Napoli used a three-man defender in a competitive match since May 2013. "I saw Atalanta struggling a little against a three-man defense, so we tried it on one day of training and it went well," said Gattuso.

The coach also did not rule out the possibility of returning to use this formation in future matches. But of course, he will take into account the players available, the conditions the players are in, and the characteristics of the players.

In the match against Atalanta, Hirving Lozano was played as a false 9, while in the side position were Matteo Politano and Lorenzo Insigne. Unfortunately, they did not create many opportunities.

"I think Politano and Lozano should be a little closer to Insigne. I can't play Andrea Petagna from the start, if he's injured what will we do? Will I and you wear the shirt and play? We don't have any more players," complained Gattuso. .

"Insigne has a problem in his calf, it hurts and we are evaluating it tomorrow. Dries Mertens is still in Belgium, and it will take a little more time. Fabian Ruiz is still positive for Covid-19, but if I'm not mistaken tomorrow will be the 21st day since he was first. "Once found positive, he can ask permission to train alone on the pitch and leave his home," said the former AC Milan player.


source: Antara