Torres admits this Muslim striker is the best player in the world
2021-11-12 11:06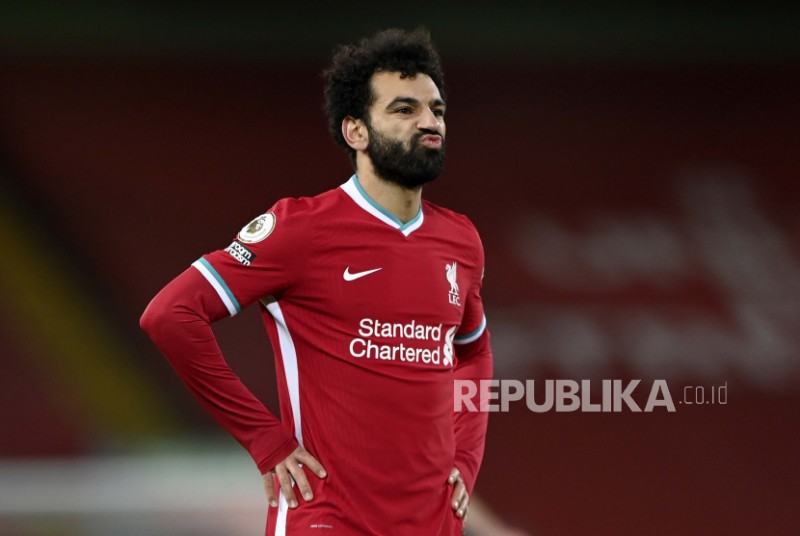 Mohamed Salah always breaks records and keeps scoring goals.
MERSEYSIDE -- Former Liverpool striker Fernando Torres believes Mohamed Salah has been at the peak of success in his football career. Salah positioned himself as a player who was talked about a lot by world football lovers.

Salah is also considered the best player in the world today. Salah was outstanding at the start of the season. He scored 15 goals and provided six assists in 14 games for Liverpool in all competitions. Torres also acknowledged the greatness of the Egyptian Muslim player.

"One hundred percent. I think not only this year, the last two or three seasons have been amazing," Torres said when asked if Salah was the best player in the world, quoted by Tribalfootball , Friday (5/1).

Torres added that people always talk about individual awards when winning trophies with the team. But according to Torres, Salah is a special player. Salah is one of the three best players in the world in the last five or six years.
The former Spanish national team striker assessed, the former AS Roma player performed consistently every year and that was something extraordinary. Among the reasons Torres does not hesitate to call Salah the best player in the world is that the Reds bomber always breaks records and continues to score goals.
"We chat sometimes and I'm really happy for him because I saw him when he came to England. It was difficult at first but he is a great guy and he showed the world," Torres explained.
Read also: Just the first match, Conte immediately understands Spurs' weak points

Since his arrival to Liverpool, Salah has immediately become an important part of the Reds' game. Along with Sadio Mane, Roberto Firmino and Diogo Jota, Liverpool's front line is one of the scariest in Europe.

Salah is a difficult player to stop when he shoots into the penalty area. He also has an accurate kick into the opponent's goal. Therefore, Liverpool is one of the candidates to win the English Premier League trophy this season.