Trossard is looking forward to playing in the Champions League
2023-09-19 15:18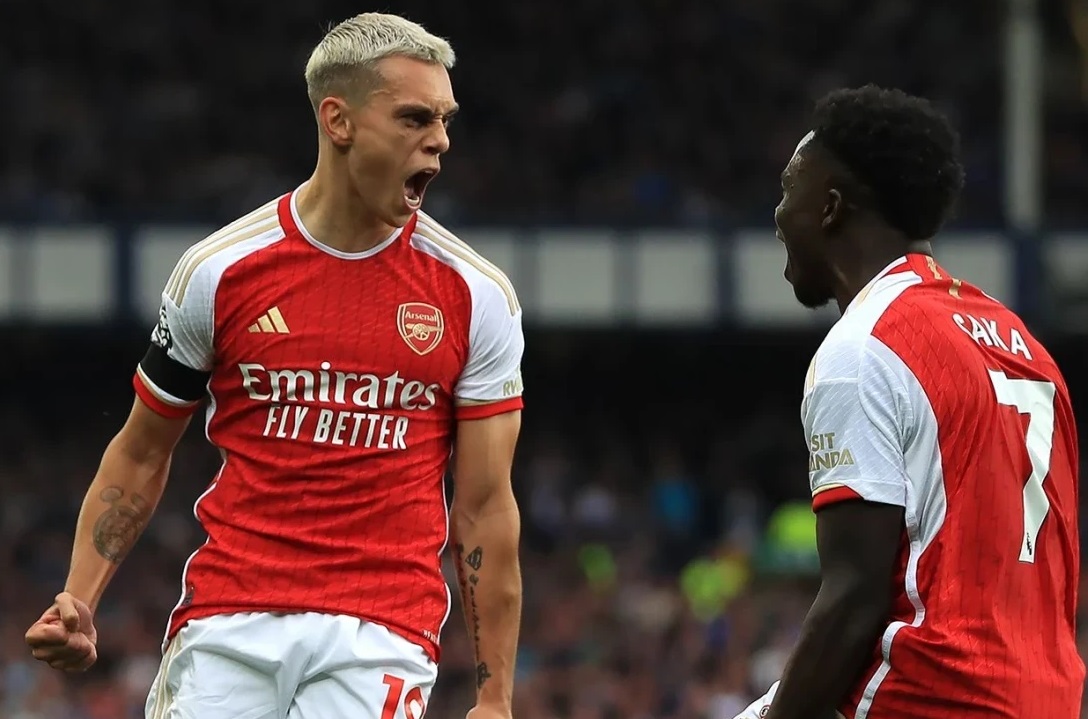 Arsenal forward Trossard helped Arsenal end its nearly 6- year unbeaten run against Everton at Goodison Stadium after scoring a goal in the second half in the fifth round of the 2023/24 Premier League season. record, and Trossard was delighted to win for the team.

When Arsenal played against Everton, Fabio Vieira scored the ball in the 69th minute. Saka received the ball and made an inverted triangle pass. When Trossard shot in the penalty area, the ball hit the post and bounced in. In the net, Arsenal broke the deadlock 1-0.
In the end, Arsenal defeated Everton 1-0 in an away game. After achieving 4 wins and a draw, Arsenal is currently ranked 4th in the standings with 13 points.
When talking about the result of this game, Trossard said, "Of course everyone is very happy, we really wanted to get 3 points here, and we did it. You need to be ready to play for the game, and It is also not easy to play in a difficult game, especially in the first half, the opponent defended the penalty area very well and it was difficult for us to get chances, so we need to be more patient."
"We took our chances in the second half and luckily we scored. The moment I saw Saka get the ball I knew I had to get the ball. He played really well and I had to win the ball. Then I took a shot and it turned out really well."
On the other hand, Arsenal will face PSV Eindhoven in the first round of Group B of the UEFA Champions League in the 2023/24 season. Trossard said: "Frankly speaking, I am really excited. This is my first game in the Champions League. game, so it's an honor to represent Arsenal and I'm really looking forward to it."