Walker hopes to win title in England
2023-11-20 14:09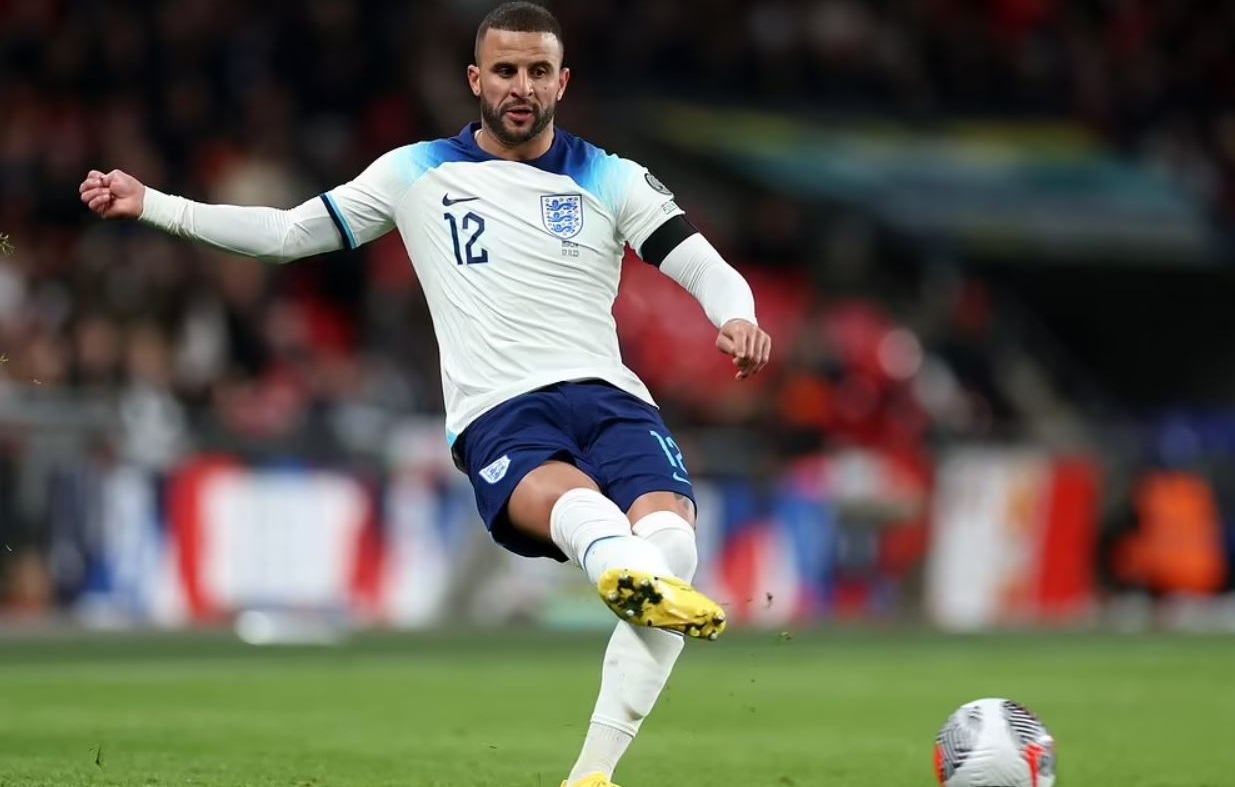 England right back Walker recently spoke to the media about his goals in the England national team and hopes to continue playing with the "Three Lions" to win the Champions League.

The 33-year-old Walker joined Manchester City in July 2017. So far, he has won 5 Premier League championships, two FA Cup championships, 4 League Cup championships, two Community Shield championships and the Champions League championship with Manchester City. In addition, Walker also played 80 times for the England national team and scored one goal.
When talking about his future goals in the England national team, Walker said, "This is the reason why I am still here, and why I am still working hard at the age of 33, because I know this team is really special. If If I can help the team push the boundaries and win something, that would be really good."
"When I think back to Manchester City and the defeat to Chelsea in the Champions League final, I think not many teams can go into the final and win straight away, sometimes you just have to go through a few setbacks. England has been through the World Cup. The semi-finals and the European Cup final where we lost, and I hope next summer is our year."
Set your sights on another milestone
Walker continued, "My other big goal is to continue to play for England. There are really very few players who can enter the club and play 100 games. If I can do this, then I will be really excited. This is my first time. Joining the squad was called up by Fabio Capello in 2010. And the reason why I'm still here after all these years, I have to say it's because I look after myself very well and make sure I'm at my best. state."
"When you hit a milestone, you always want to hit another milestone. For me, the next one is to hit my 100th game. If I can do that, that will be something very special. "
In addition, England will play away against North Macedonia in the next European Cup qualifier and will strive to become the top seed team, while Manchester City will face Liverpool at the Etihad Stadium in the next round of the Premier League.
Walker said, "I will never shy away from the opportunity to represent the national team, no matter where I go to play. And the most important thing is that I want to wear the badge and it is an honor to wear the badge. I will be completely focused now." The game against North Macedonia and then my duties at Manchester City."
"I still feel full of energy and sometimes I feel a little tired, but I don't change my job for other things. I still work out in the gym to make sure my muscles are in good shape. Every player can play there , but when you play against the top 10%, you have to stay mentally focused."