Warriors consider Dwight Howard, but only for practice schedule
2023-09-19 13:29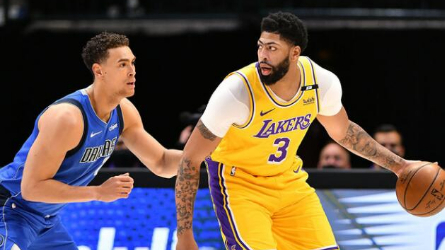 September 19th : In the Western Conference semifinals with the Los Angeles Lakers, the Golden State Warriors obviously faced frontcourt problems . They were unable to deal with the all-around threat of Anthony Davis , who gave the Warriors so much trouble on both ends of the floor that the defending champions were eliminated in six games.

Although the Warriors' lineup remains largely unchanged entering the 2023-2024 NBA season, there are still some frontcourt issues that need to be addressed.
Currently, Draymond Green and Kevon Looney are still the backbone of the Warriors' frontcourt, and Trais Jackson-Davis, who the team selected in the 2023 NBA Draft , is expected to strengthen their strength. expect. Additionally, they signed free agent Dario Saric , a versatile forward who gives them a semblance of cover at center.
There have been rumors recently that the Golden State Warriors have been linked to veteran Dwight Howard and are considering him as a potential complementary player. However, according to ClutchPoints ' report from ESPN 's Kendra Andrews , this is just a training arrangement and does not mean he will be a member of the team. Dwight Howard spent last season in Taiwan because he couldn't find an opportunity to sign with an NBA team, but he could be a useful depth option for a team like the Warriors.
Even though he's past the prime of his career, the former All-Star can still provide some rebounds and blocks. Although there are no other reports of other teams pursuing him, Howard may get another chance to step onto an NBA court if the Golden State Warriors decide to sign him .
Although he has not officially announced his retirement, this is likely to be the last season of Howard's career. In any case, this connection appears to be just a training arrangement and it remains to be seen whether there will be further developments in the future.