Xavi: Two mistakes cost us the victory
2023-09-28 15:52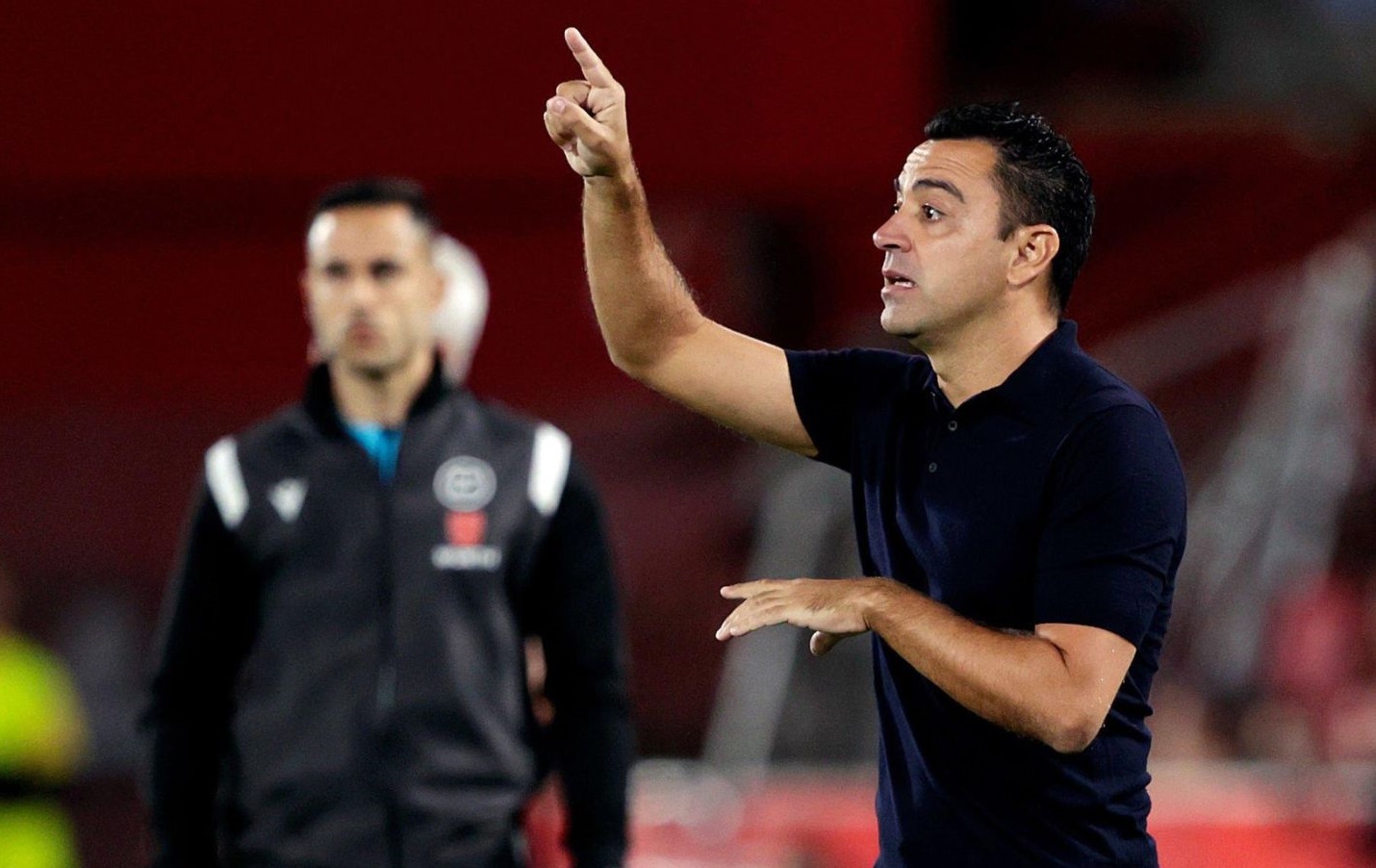 In the 7th round of the 2023/24 La Liga season, the defending champion Barcelona relied on goals contributed by Rafinha and Fermin when they were ahead and could only draw 2-2 with Mallorca. . Barcelona coach Xavi said the team made an unusual mistake that cost them a victory.
In the 8th minute of this battle, Barcelona was kicked by the opponent. Goalkeeper Ter Stegen made a mistake when he played the ball. Sanchez got the ball and passed it to the goal. Muric responded and shot hard to help the goal. Mallorca opened the scoring 1-0. In the 41st minute, Rafinha took a pass from his teammate from the frontcourt and hit a low shot into the far corner, helping Barcelona equalize the score 1-1.
In the stoppage time of the first half, Muric created an opportunity with a header. After getting the ball, Putras entered the penalty area and scored, helping Mallorca take the lead again 2-1. In the 75th minute of the second half, Yamal crossed from the right side of the penalty area to the middle. Fermin seized the opportunity and scored with a blast, helping Barcelona turn the score into 2-2. In the end, Barcelona drew with Mallorca 2-2 and was unable to score all 3 points.
Barcelona coach Xavi said that the team made two mistakes that cost them 2 points. Xavi said, "We have to criticize ourselves and work hard again before the next game. We invested a lot, but we made unusual mistakes. We did have opportunities, but it is really important to reinvest in the rhythm of the game. It was difficult. Although we created enough chances that could have won us, we made two mistakes that cost us the victory."
"All we can do now is get back to work because we have a game against Sevilla afterwards."
Xavi also pointed out, "Arranging Yamal and Fermin created some solutions. We have tried everything, but this time it didn't work. Yamal is young and we have to take care of him. He played very well after playing. , He really made a big change. He is already a very mature player, but we can't rush it."
"Fermin is another great player who can score goals but also try to help. His goal gave us a point and it showed what he can do for the team."